Matthew Flatt, my 9 year old son, and I stayed out last night watching the Perseid meteor shower. To find some dark skies we drove out to the Utah-Nevada border, along the way passing a sign that said "NEXT GAS 130 MILES" — always a good sign on a road trip. We arrived around 12:30 and the show started right away, we saw several meteors before even getting out of the vehicle. Here's Matthew in the moonlight along with a very faint meteor: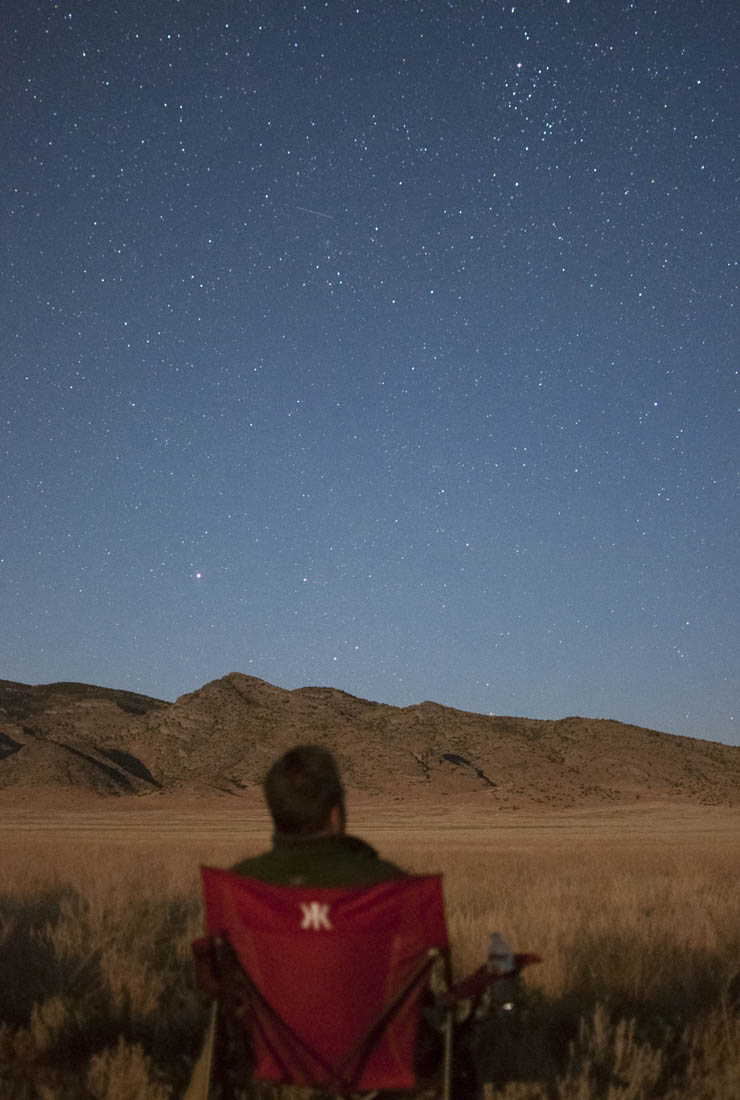 After the moon set things got better although the sky never got as truly dark as it should have in that location — I don't think the air was very clear. Even so, the milky way was pretty jaw-dropping and we saw hundreds of meteors. I know nothing about astrophotography and don't really have the right gear but I did manage to capture a few meteors.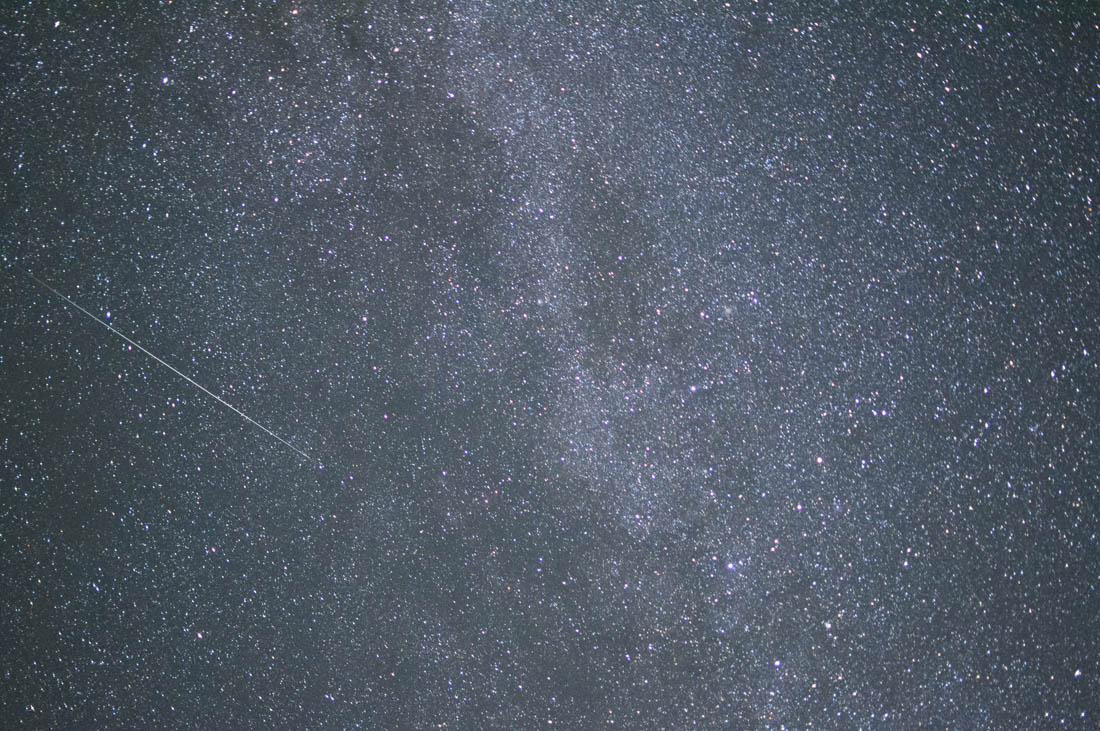 After a while Isaac timed out and went to sleep in the truck and Matthew and I started to get really cold so we left, getting home before dawn. Definitely worth losing a little sleep to see this.