Ten years ago today Sarah and I and the cats woke up somewhere in western Kansas and drove to our rental house in Salt Lake City: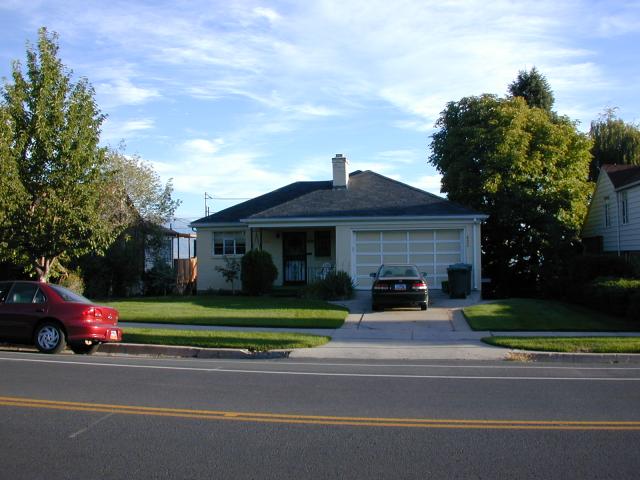 A lot has happened since then — marriage, kids, tenure — but still, it's hard to imagine that more than a quarter of our lives has been spent in Utah.
Our little Honda (in the driveway in the picture), which we drove for five more years, turned out to be poorly adapted to life in the desert. Black both outside and in, it got extremely hot. Its minuscule ground clearance turned moderate roads in Southern Utah into epics. It was not very secure and got broken into at least twice before finally being stolen from in front of our house (we got it back).