Bill and I planned a backpacking trip to the Fins area of the Maze District during Spring Break 2010, but were foiled when several feet of abnormally late snow made the Flint Trail (the "roughest routinely traveled road in Utah") impassable. This week, during the University of Utah's Fall Break, we tried again, but were stopped by a serious puddle about 25 miles down the dirt road that leads to the Hans Flat ranger station. Normally, passenger cars can drive this section of road but torrential rains Tuesday, Wednesday, and Thursday of last week caused a lot of local flooding. I put on sandals and walked the 100′ long puddle and at the deepest part it came up almost to my knees; this gave us misgivings. While we were sitting there figuring out what to do, a big commercial pickup with knobbier tires and a lot more clearance than Bill's 4runner drove through and came close to getting stuck — that helped us decide not to give it a try. There wasn't any easy way to bypass the puddle so we turned around. Also Bill (who started out the trip with the beginnings of a cold) was starting to feel sicker. Not wanting to head home, we drove 2.5 hours to Boulder Utah where our friend John Veranth spends part of the year. The last time we crashed with John, two years ago, the cabin he was building was framed but lacked power and water. This time, it was all finished up and is very livable. Bill rested while John, Martha, and I went on a nice hike to a lake at 9600′ on Boulder Mountain, getting back around dark. In the morning Bill felt even crappier and he relaxed with the truck while John and I hiked up onto Durffey Mesa, a couple miles out of Boulder on the Burr Trail. John loves obscure routes; this time the goal was to scout out old cattle trails giving access to this mesa (like most mesas in this area, it is well-protected by sandstone cliffs) and down to Boulder Creek on the other side. By the time we got back it was past noon and Bill was ready to get home and sleep, so we left. Maybe next time.
Because I was bummed, I didn't take very many pictures. But here's the killer puddle: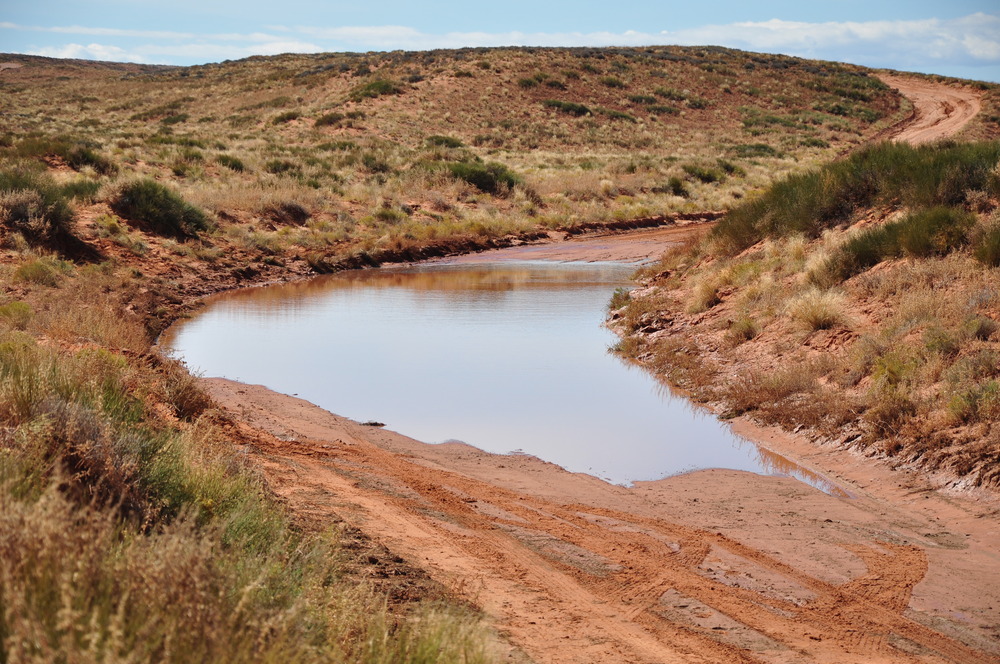 It doesn't look so big here but it was knee deep, I swear.
Here's the stuffed sheriff in Loa, he gets me to slow down every time I drive through that town.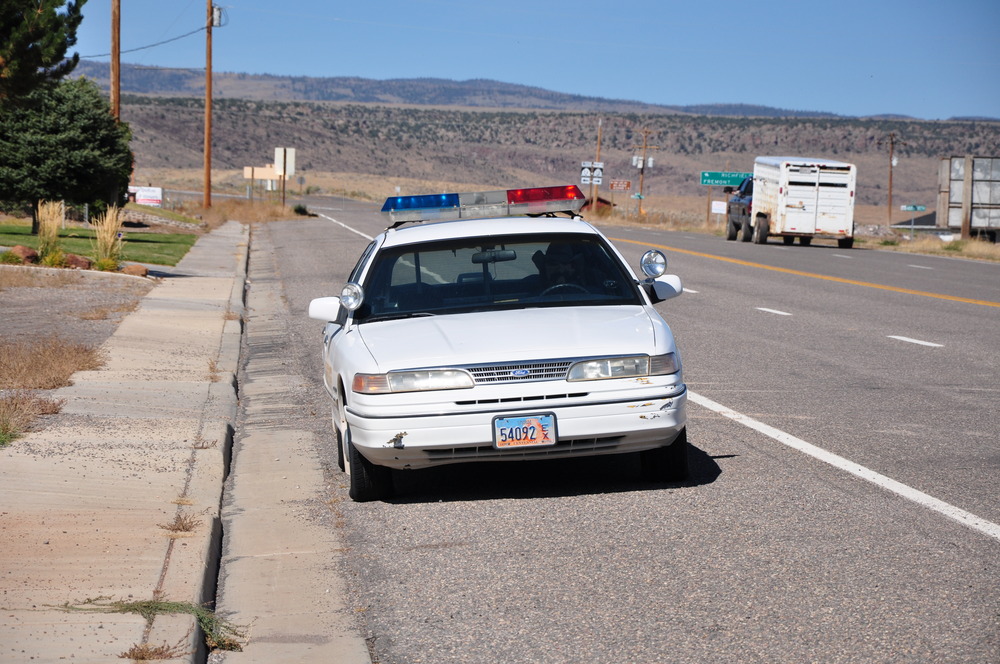 His name tag reads "Parker Bogus Dolittle" and he's wearing a "Wayne County Junior Deputy Sheriff" badge.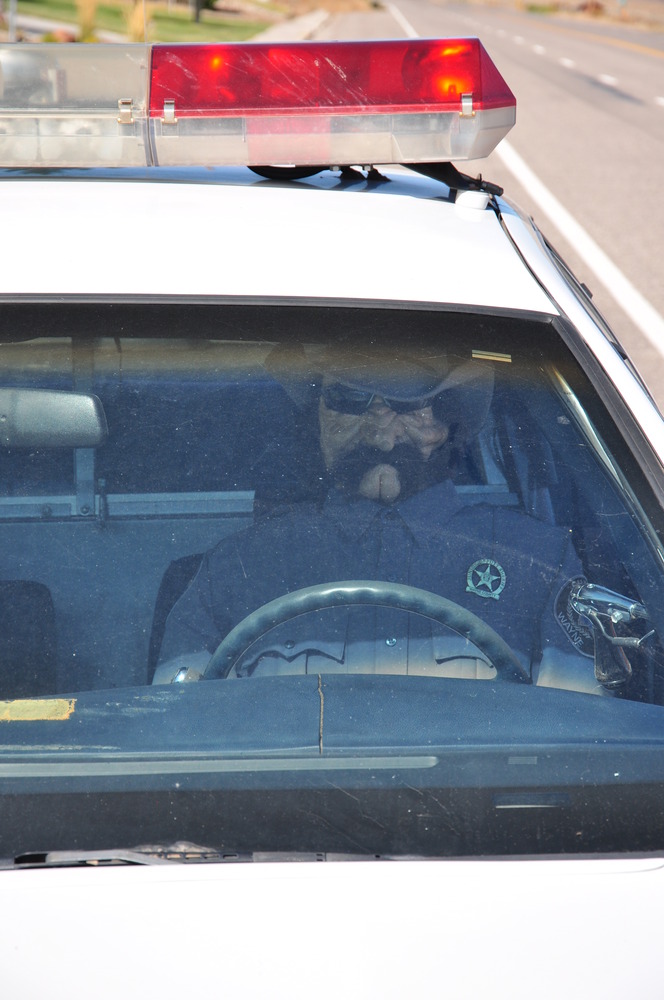 Bill is trying to stay on his good side.