Although I lived in the eastern USA for 10 years, all of my hiking experience has been in the west — so I was happy to take advantage of being in New England last week to climb Mt Washington, the highest mountain in that part of the world. The weather on Washington is famously erratic and harsh, with treeline at only about 4,400′ (as compared to around 11,000′ in Utah). Here are the current summit conditions.
It had rained the night before and the Crawford Path was fantastically green: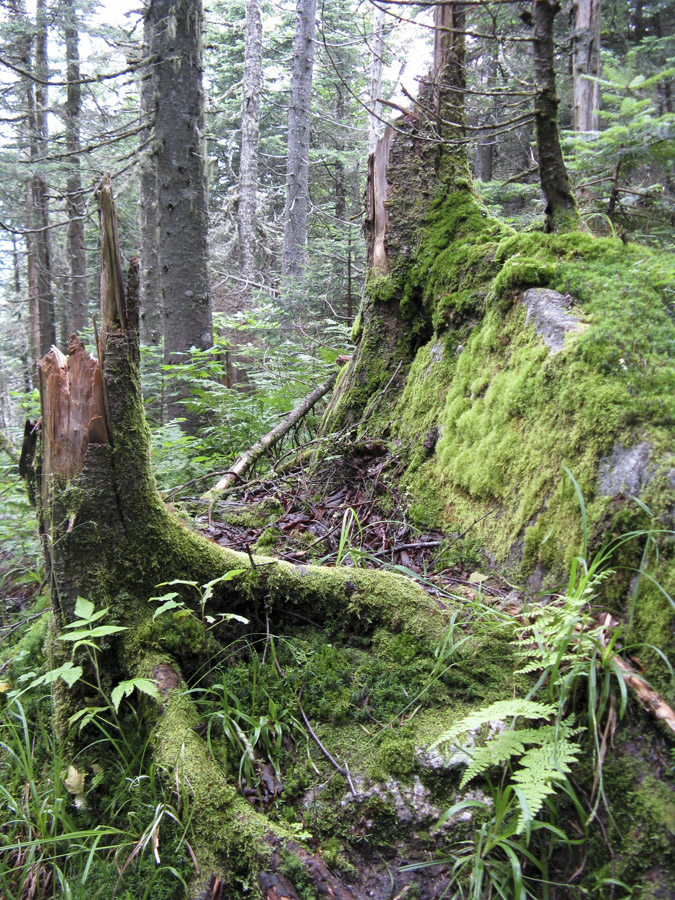 This is one of the longer routes on the mountain at 8.5 miles one-way, but it seemed like a nice choice that would let me climb several of Mt Washington's sub-peaks. I ended up skipping all of them since most of my walk was in a whiteout: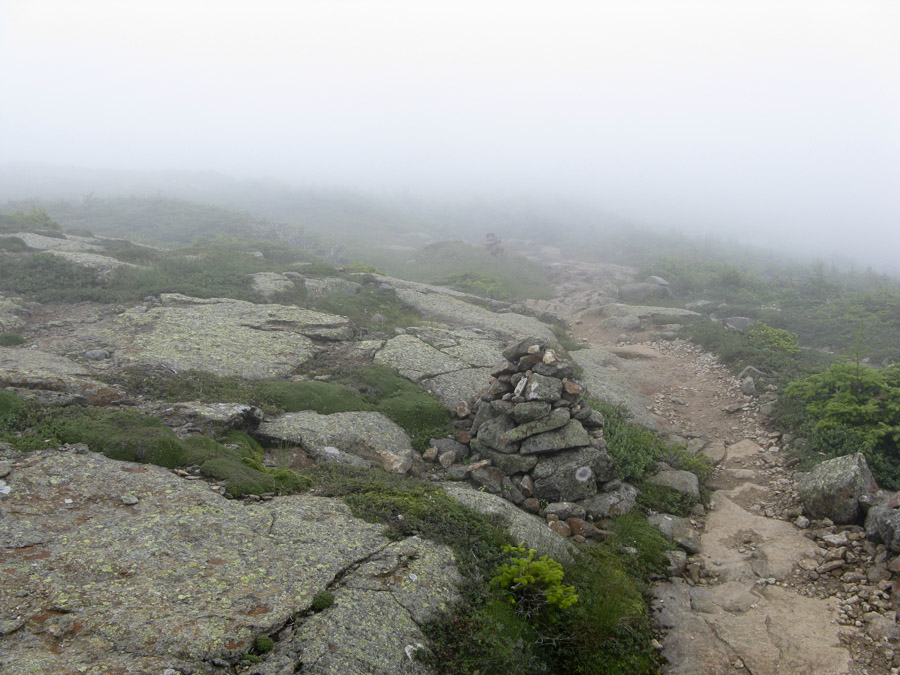 However, the clouds occasionally opened up a bit: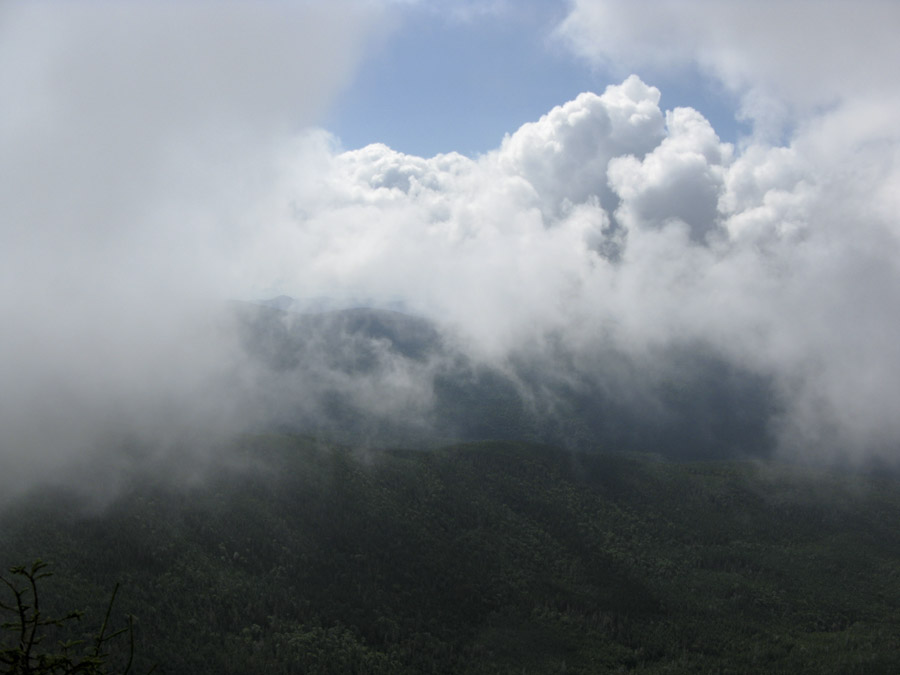 The Lakes of the Clouds were nice, but at this point the wind picked up and I had to keep moving to stay warm: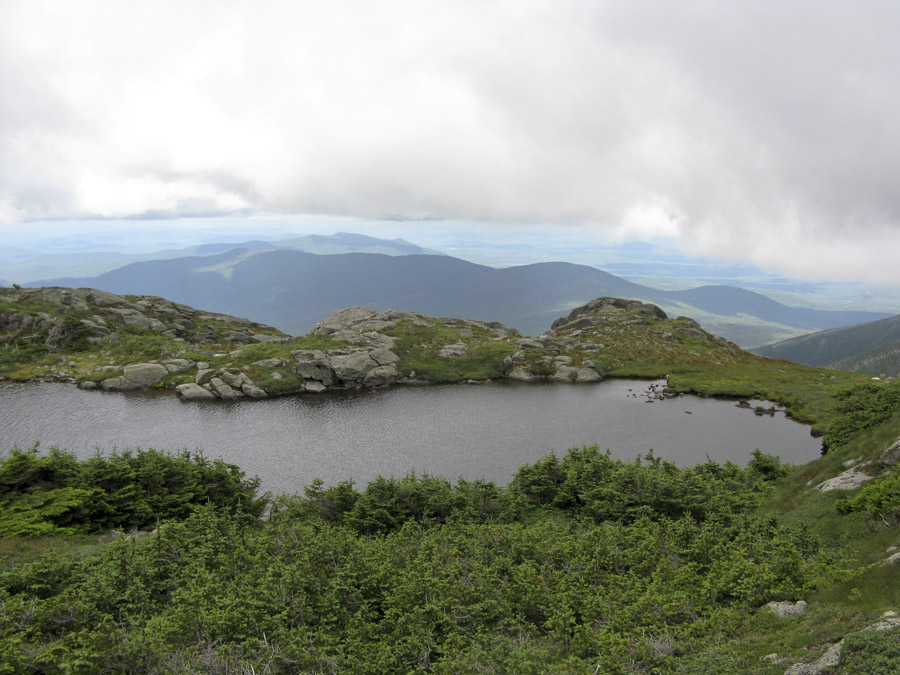 I basically had the trail to myself, passing very few people until I got to the summit cone where it was a bit more crowded. Overall this was an exceptionally beautiful route.
On top of the mountain it was cold and windy and crowded. It's always a bit of a bummer to hike a mountain that other people can drive up. On the positive side, the slices of pizza I bought from the cafe were a lot tastier than the random snack items I had brought along for lunch. There were no views to be had, the summit was in the clouds the whole time I was there.
Once I was warm and full, returning by the Crawford Path started to sound boring. Taking the advice of my hiking buddy Dave Hanscom, I returned by the 5.5 mile Jewell Trail, which was pretty but not really comparable to the Crawford Path and also it had a lot more people on it. Happily, the clouds cleared as I descended so I had good views once off the summit cone. The Jewell Trail goes near the cog railway for a little ways: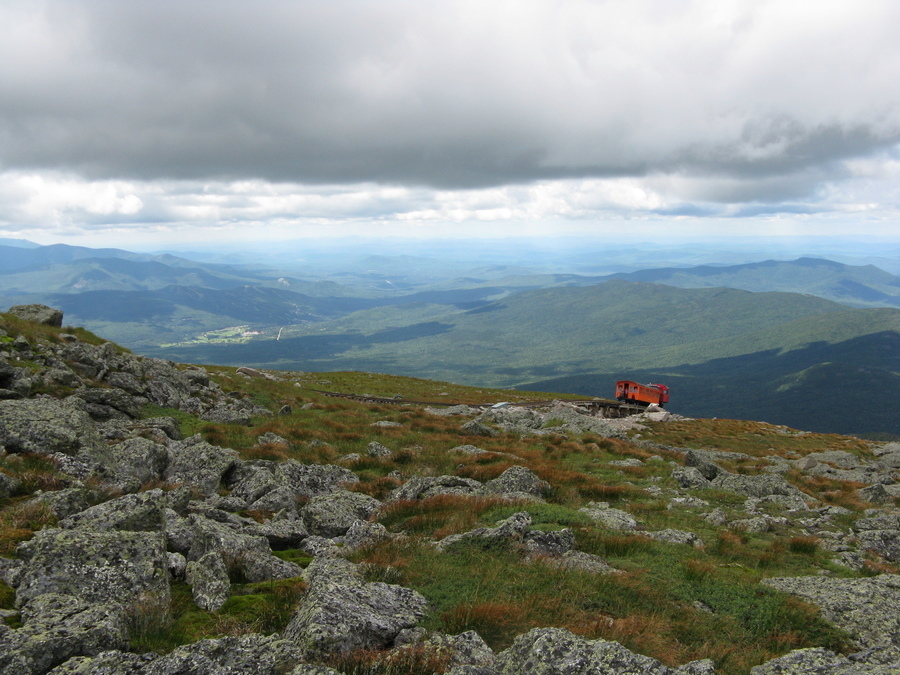 After getting to the trailhead I was pretty tired and would have loved to hitchhike the 4.5 miles back to my car, but what I hadn't realized was that the connector road was quite lightly traveled; the only car I saw was going the wrong direction, so I had to walk to whole way.