For years I'd heard people talk about Cedar Mesa, a remote part of southern Utah containing so many Anazazi ruins that it's basically a huge outdoor museum. Recently my family spent a few days exploring this area. Despite the fact that Cedar Mesa is well-known — it was popularized, in large part, by a book by David Roberts in the 1990s — as far as we could tell nobody was camped within several miles of our campsite off of a high-clearance track near the head of Lime Canyon, seen here in the evening light: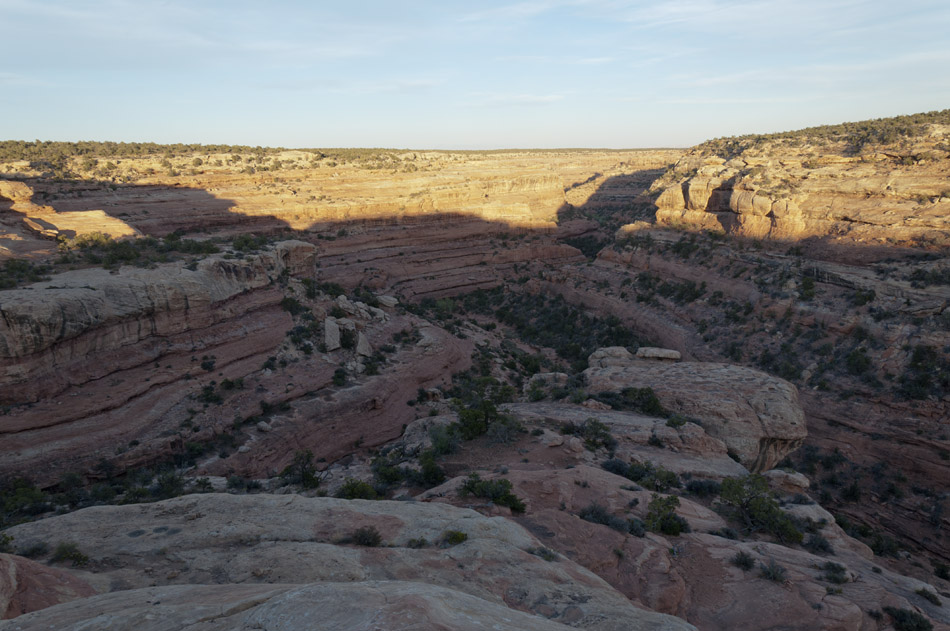 April is a great time to be in the desert but this area is pretty high elevation (6400 feet or almost 2000 m) and it was well below freezing on our first night out. Here the sun is finally starting to warm us up the next morning: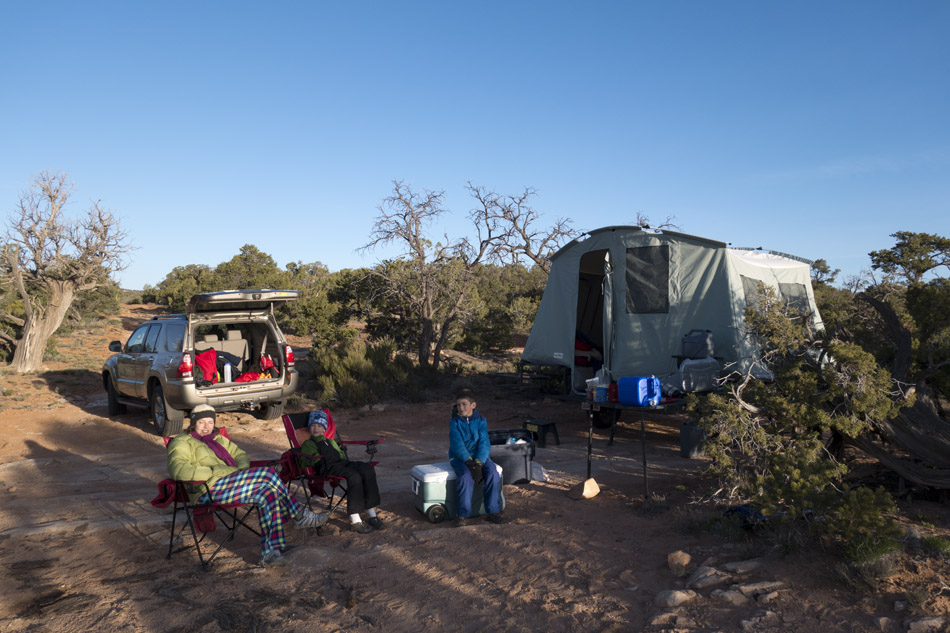 Yep, the kids are wearing their snow pants. Later that morning we visited the Moon House, one of the larger ruins in the area. Although the hike to it is short, the route is circuitous, first dropping over a small pouroff, following a ledge around a corner, and then following a talus slope to the bottom of the canyon, passing between some huge boulders in the bottom of the canyon, climbing most of the way up the other side, and following another ledge behind a big pinnacle. There are good views along the way: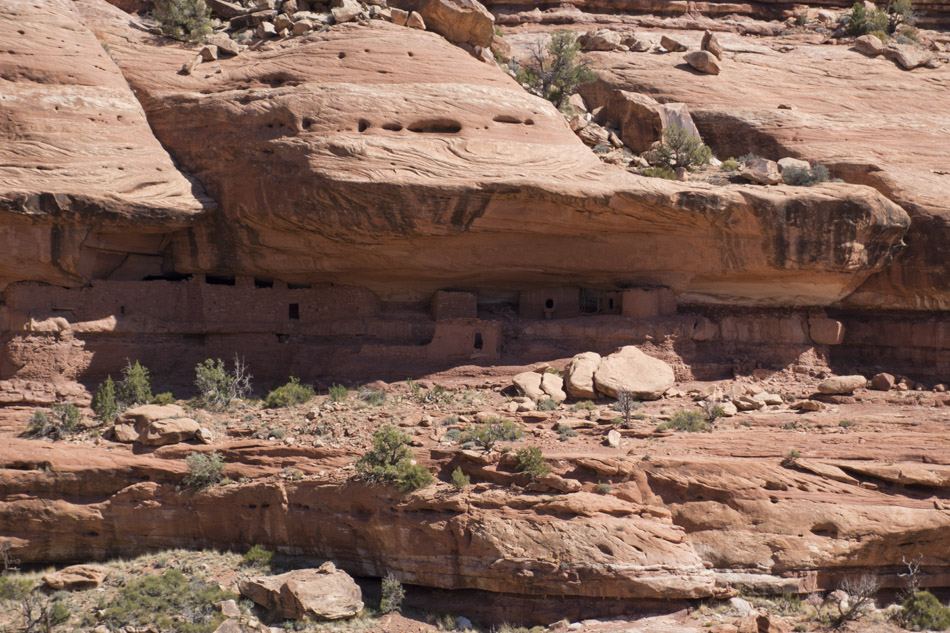 The ruins are impressive: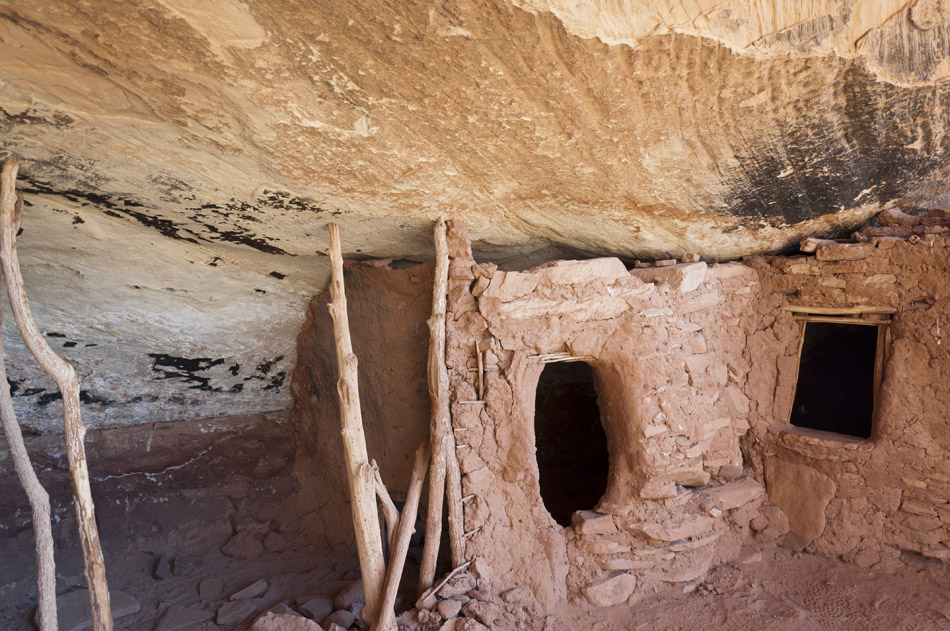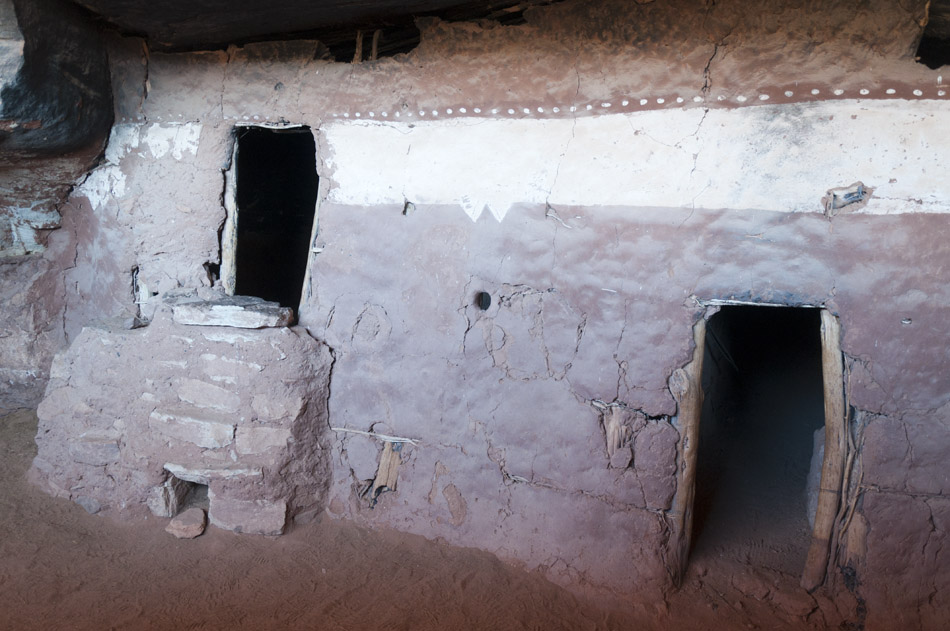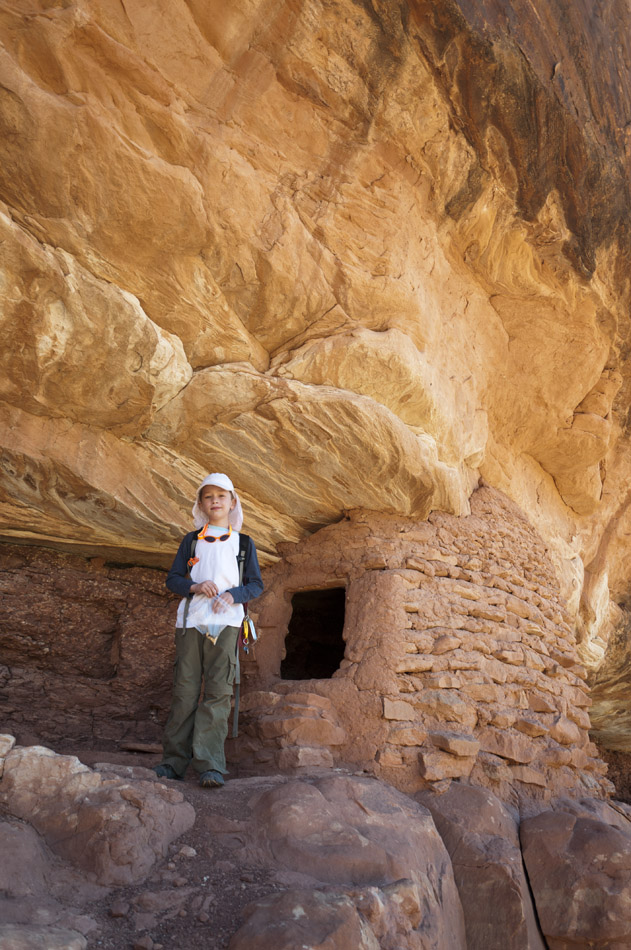 Life in the desert, though a bit sparse, is often pretty: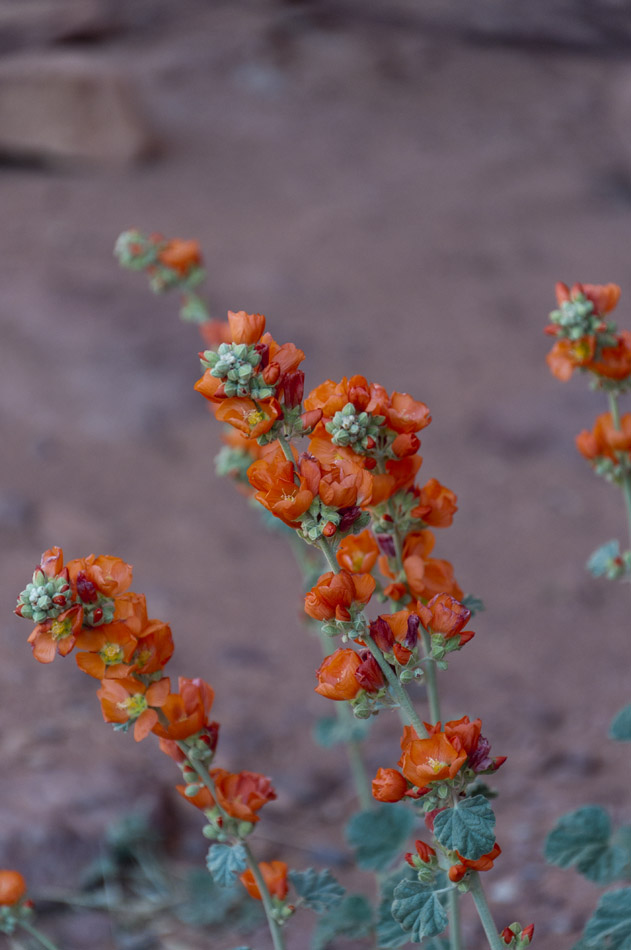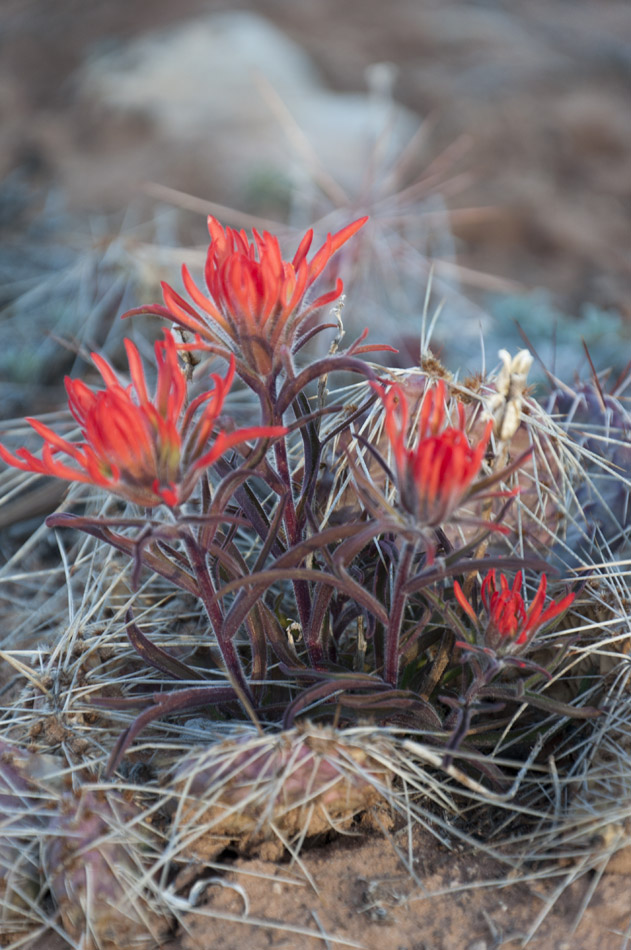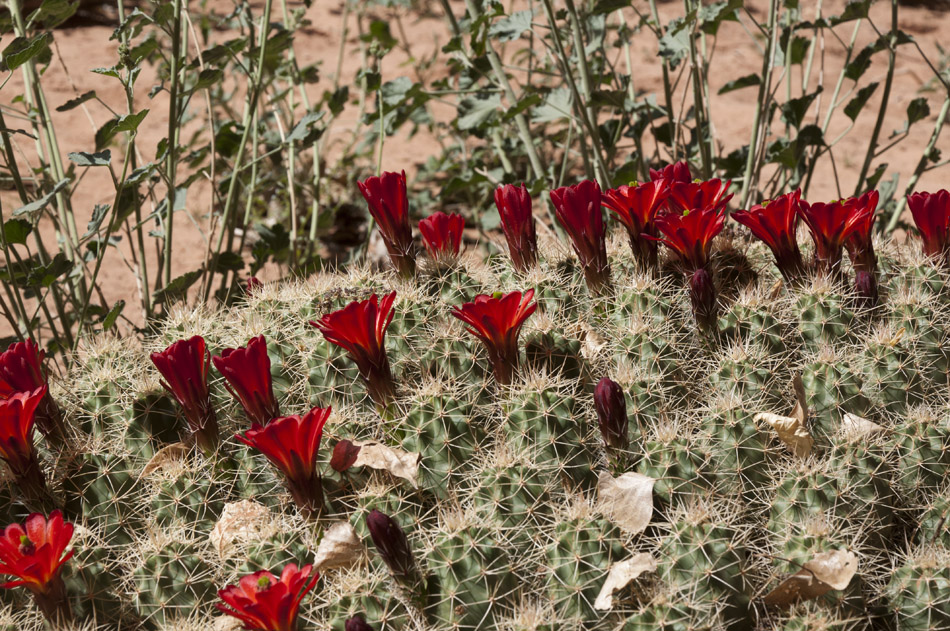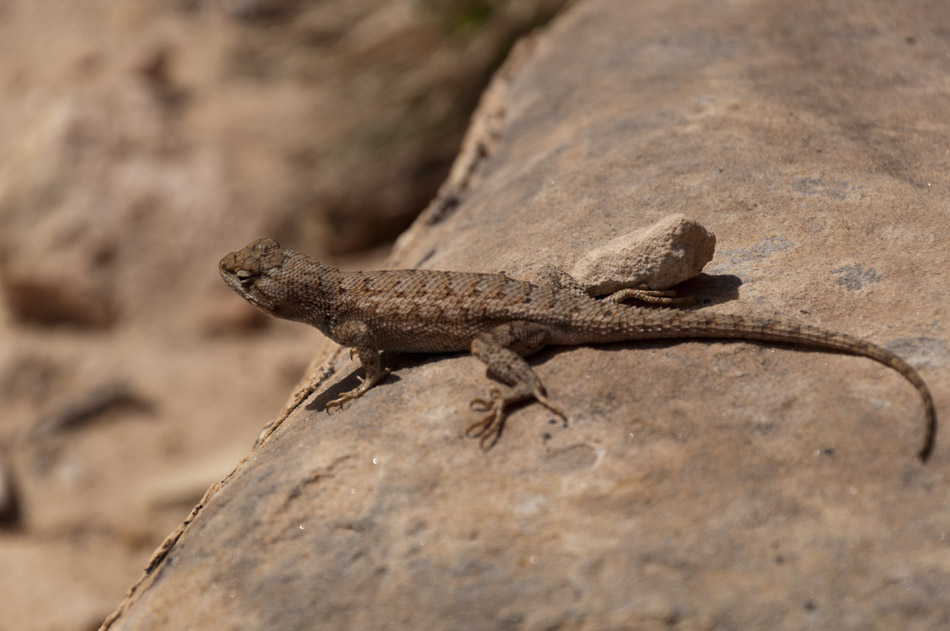 The next day we hiked in Natural Bridges National Monument; as you might expect it contains some big natural bridges: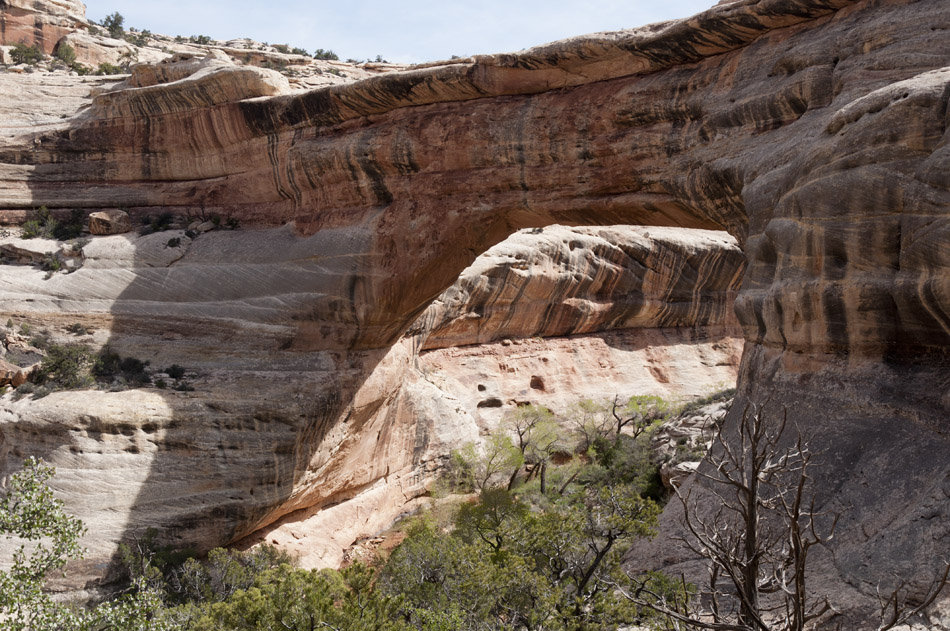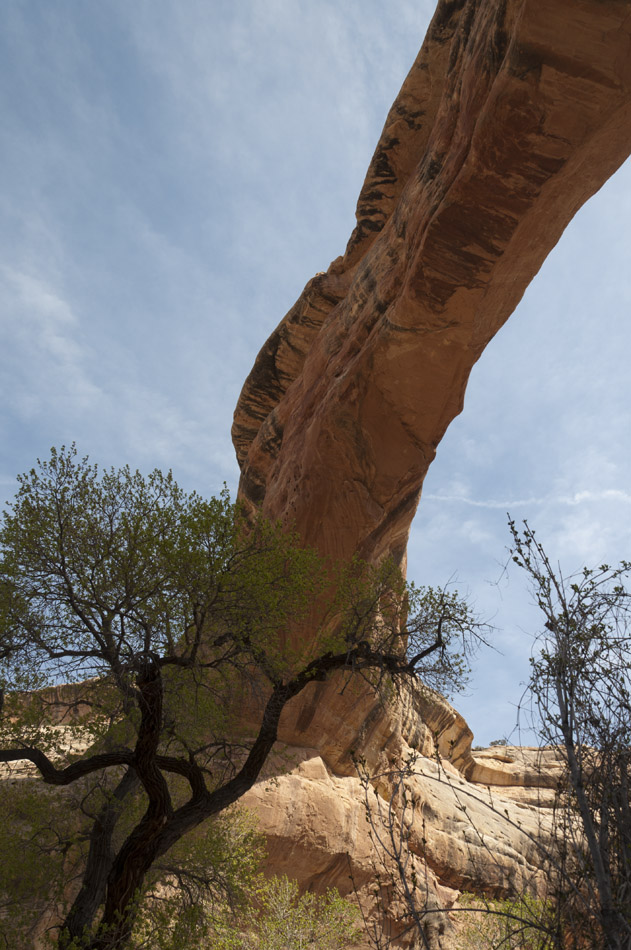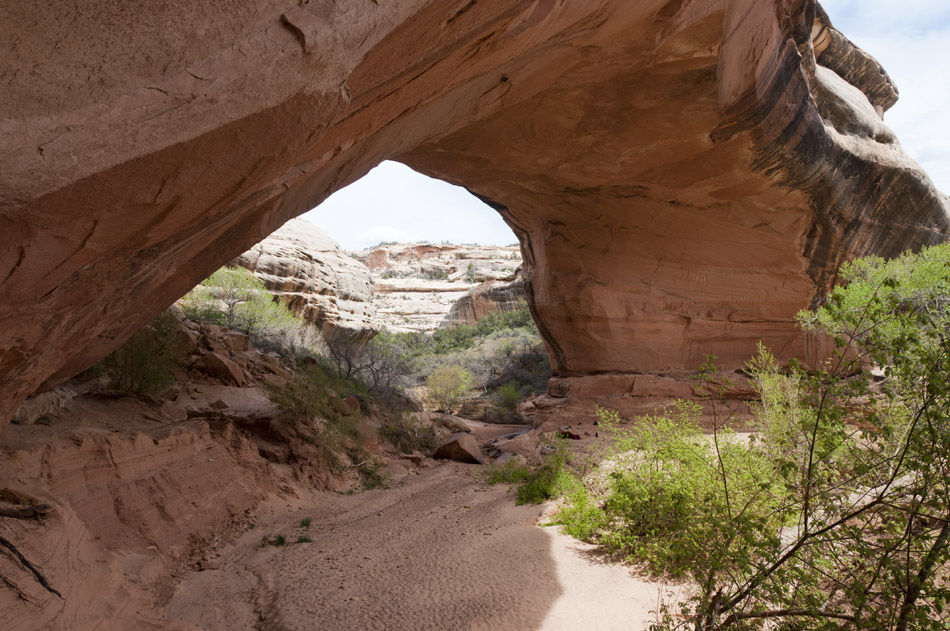 And there were other things to see as well: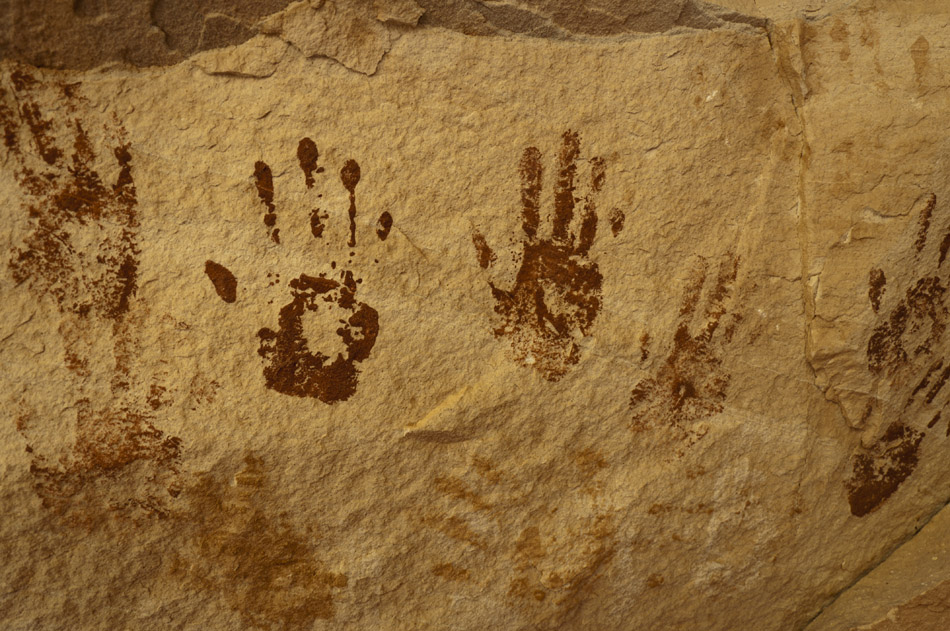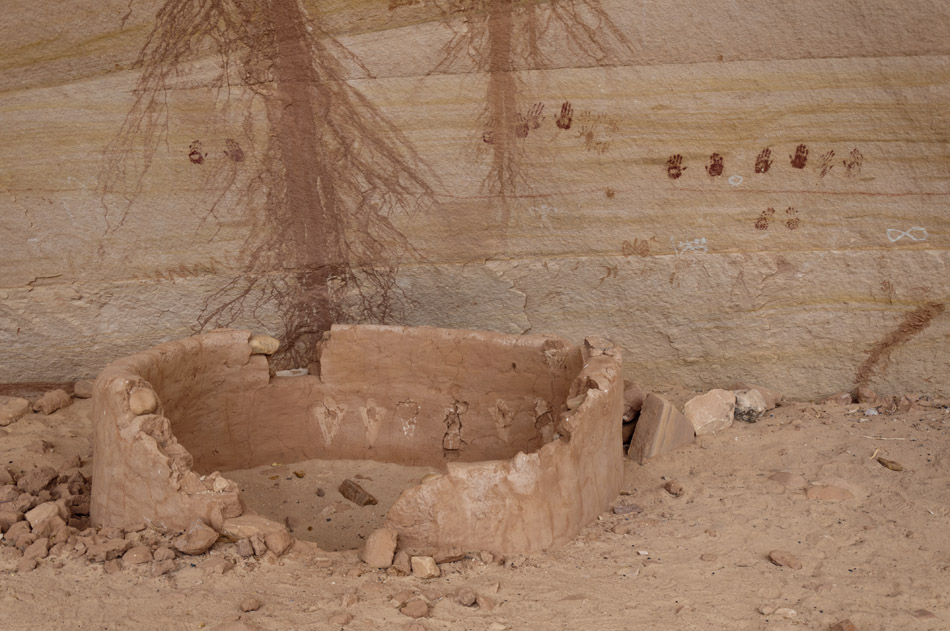 Although metates (stone mortars) are a common sight on the Colorado Plateau, something I haven't seen elsewhere are the manos (grinding stones) since they are so easy to pick up and carry away:
We had great weather in the early part of the trip but got chased home a day early by a rainy night with a forecast for more rain: the roads in this part of the world tend to turn into grease that is impassable even with 4WD when they get wet enough, and we really did not want to get stuck while pulling our tent trailer: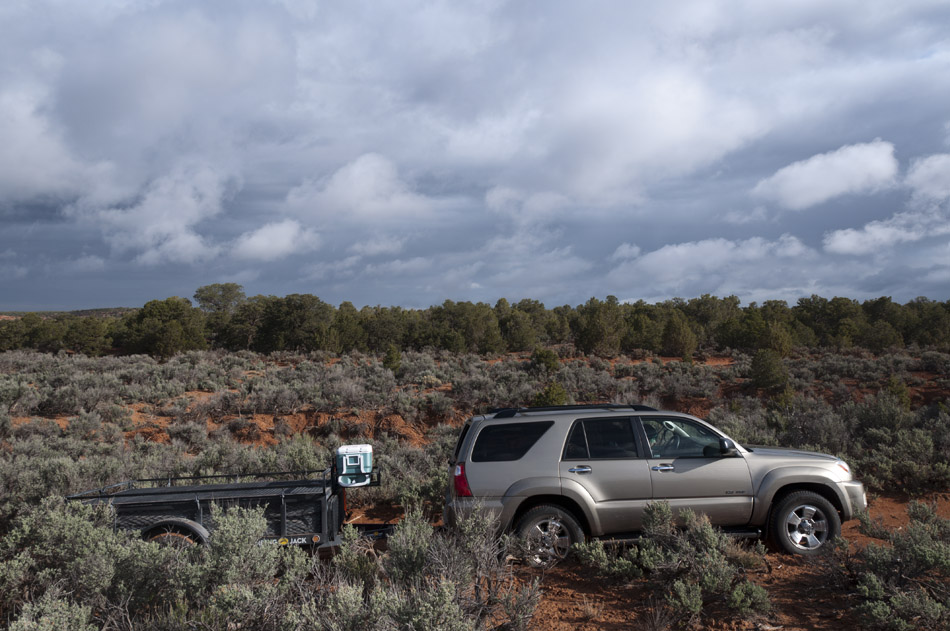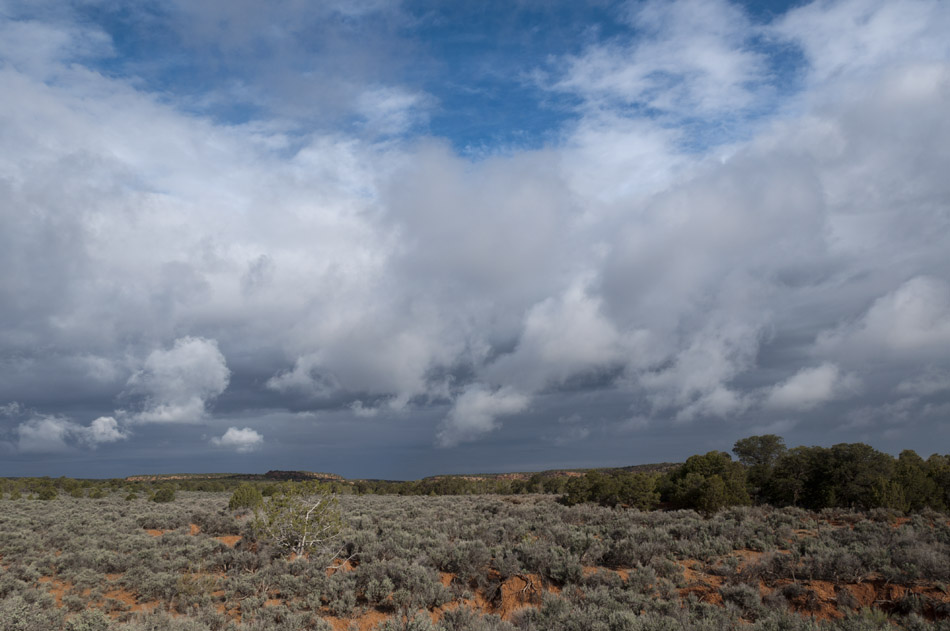 All in all a nice short vacation.
I'm slowly ratcheting down the number of personal blog posts but I will continue to throw in this sort of thing every now and then.