Last fall my friend Brian and I went on a short backpacking trip in the San Rafael Swell. We left SLC early, drove to Ferron Utah, and then followed a high-clearance dirt road to the rim of North Salt Wash, a wide canyon that feeds the San Rafael River. We dropped into this open canyon using an old road and then a foot trail: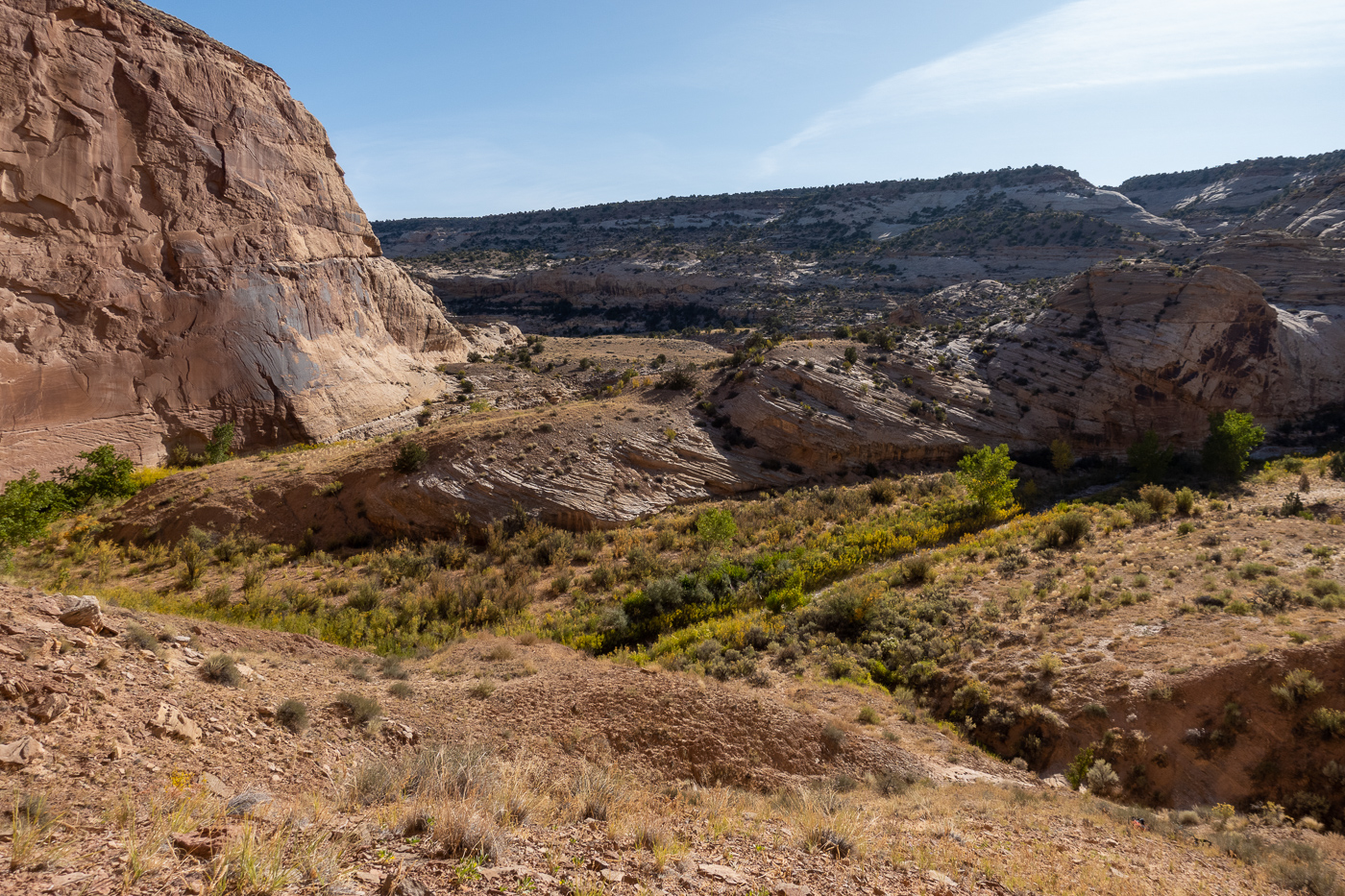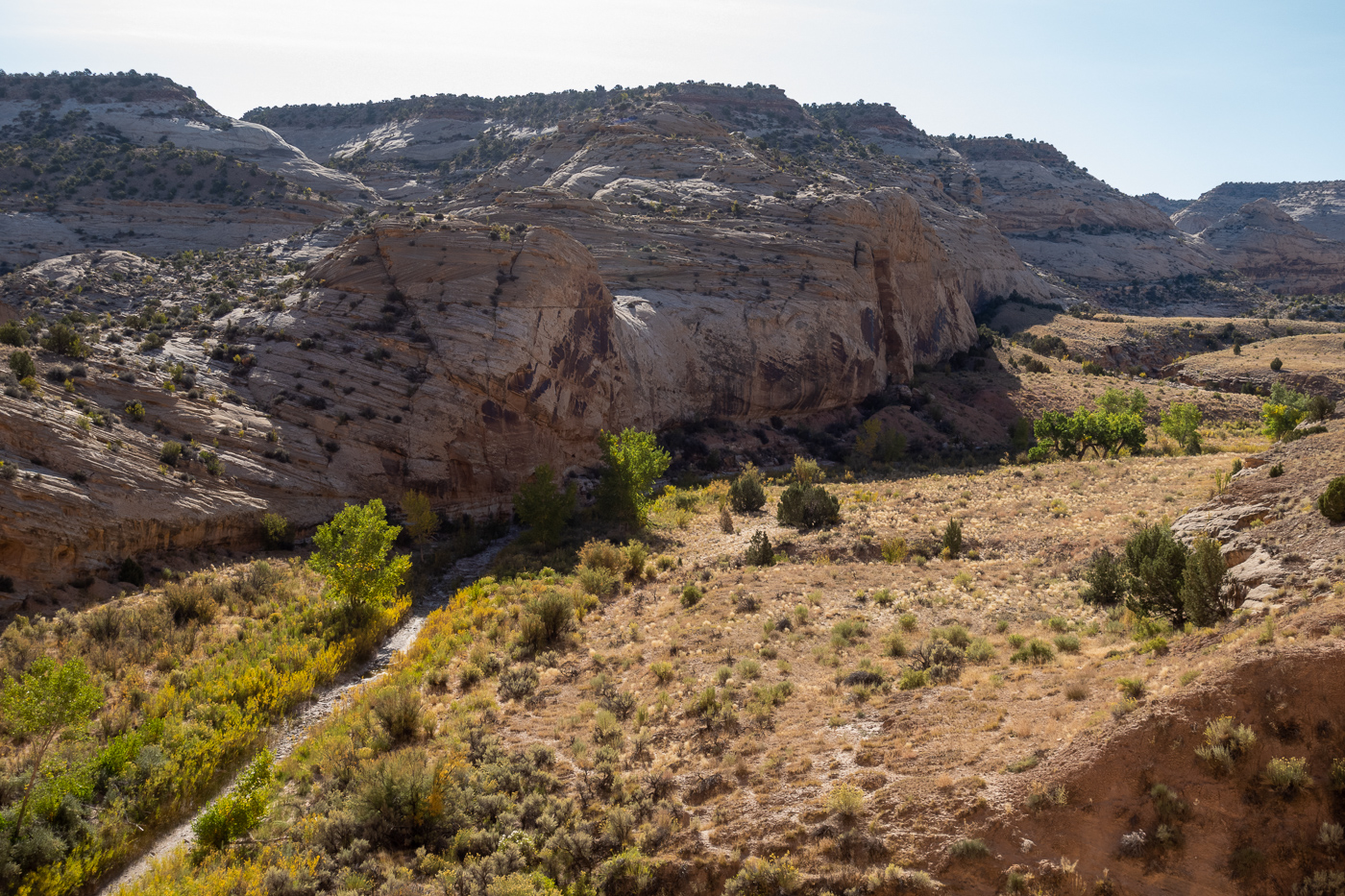 There's an extensive area of rock art near where we reached the canyon floor, some of it fairly fresh-looking (so probably less than 1,000 years old):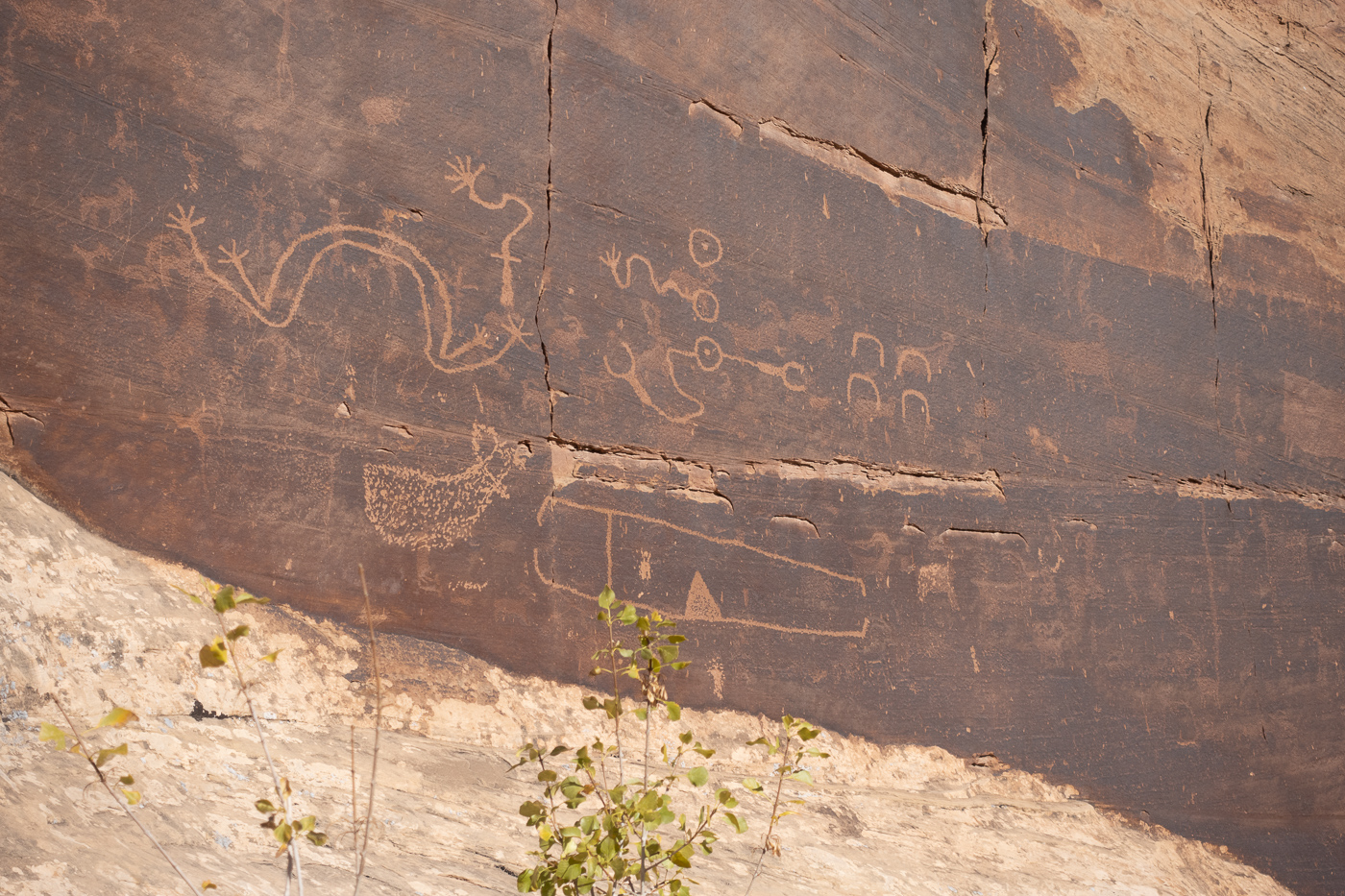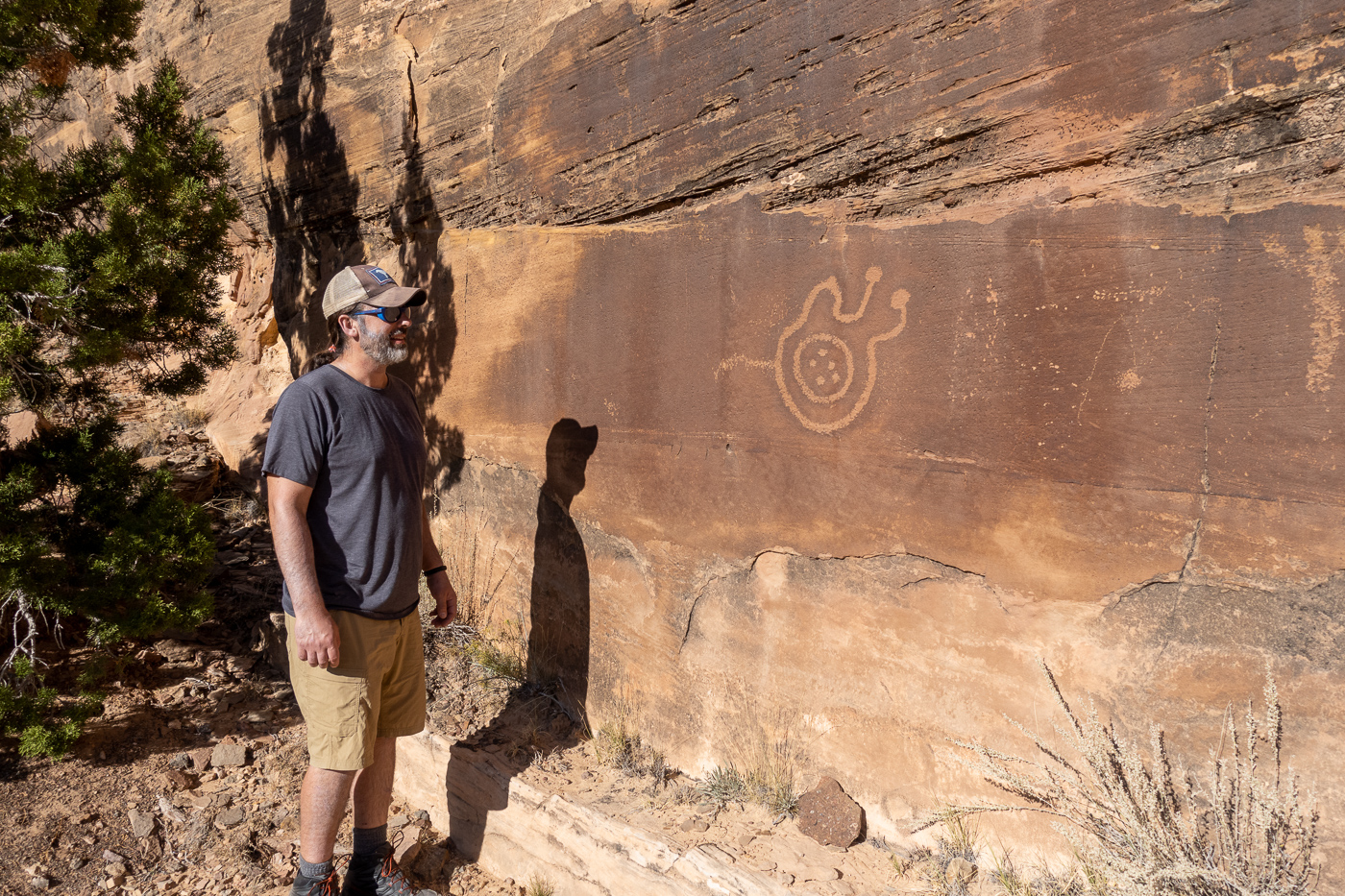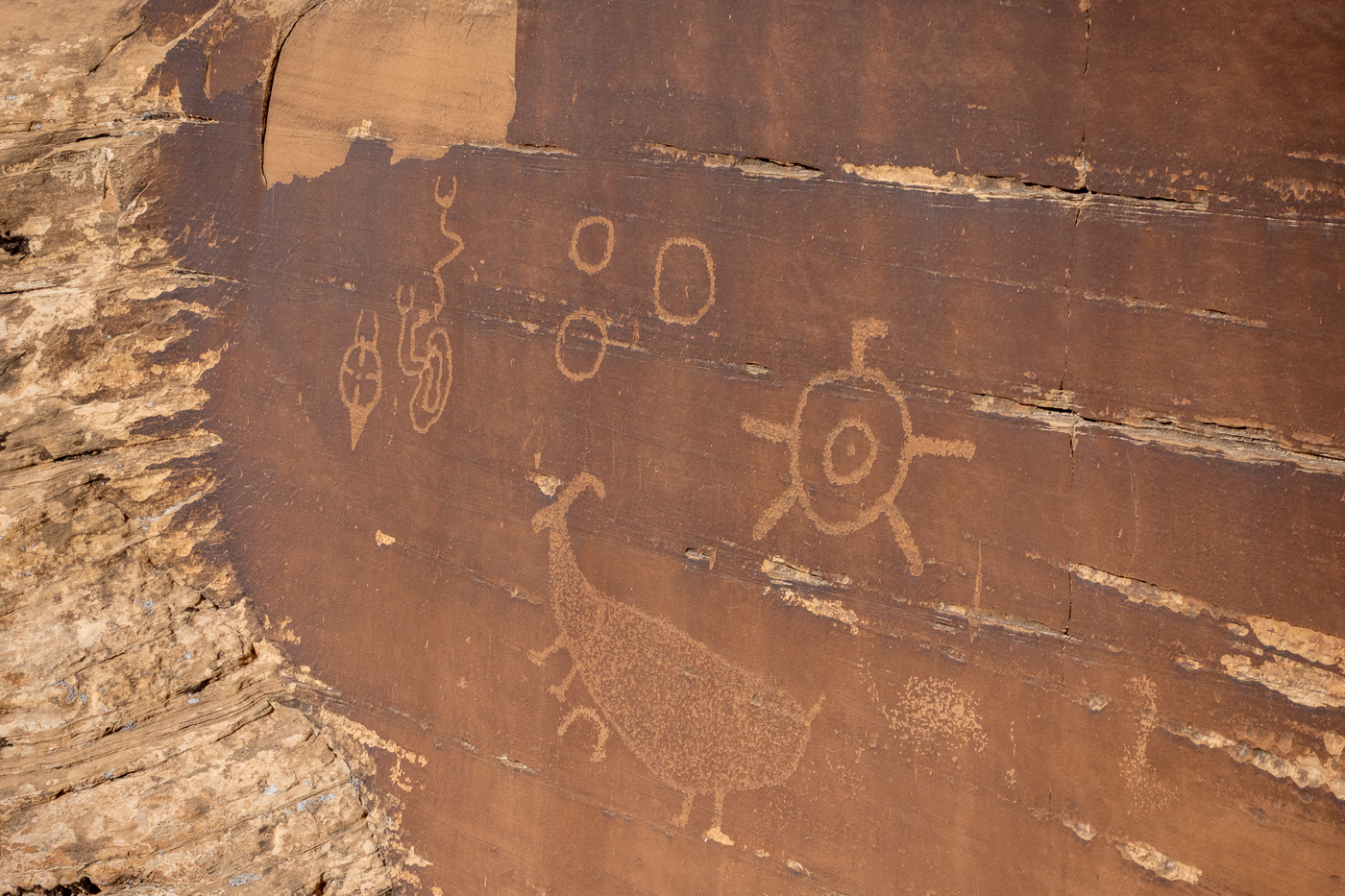 We particularly enjoyed the turtle.
Other petroglyphs in the area are faded, meaning they are most likely much older: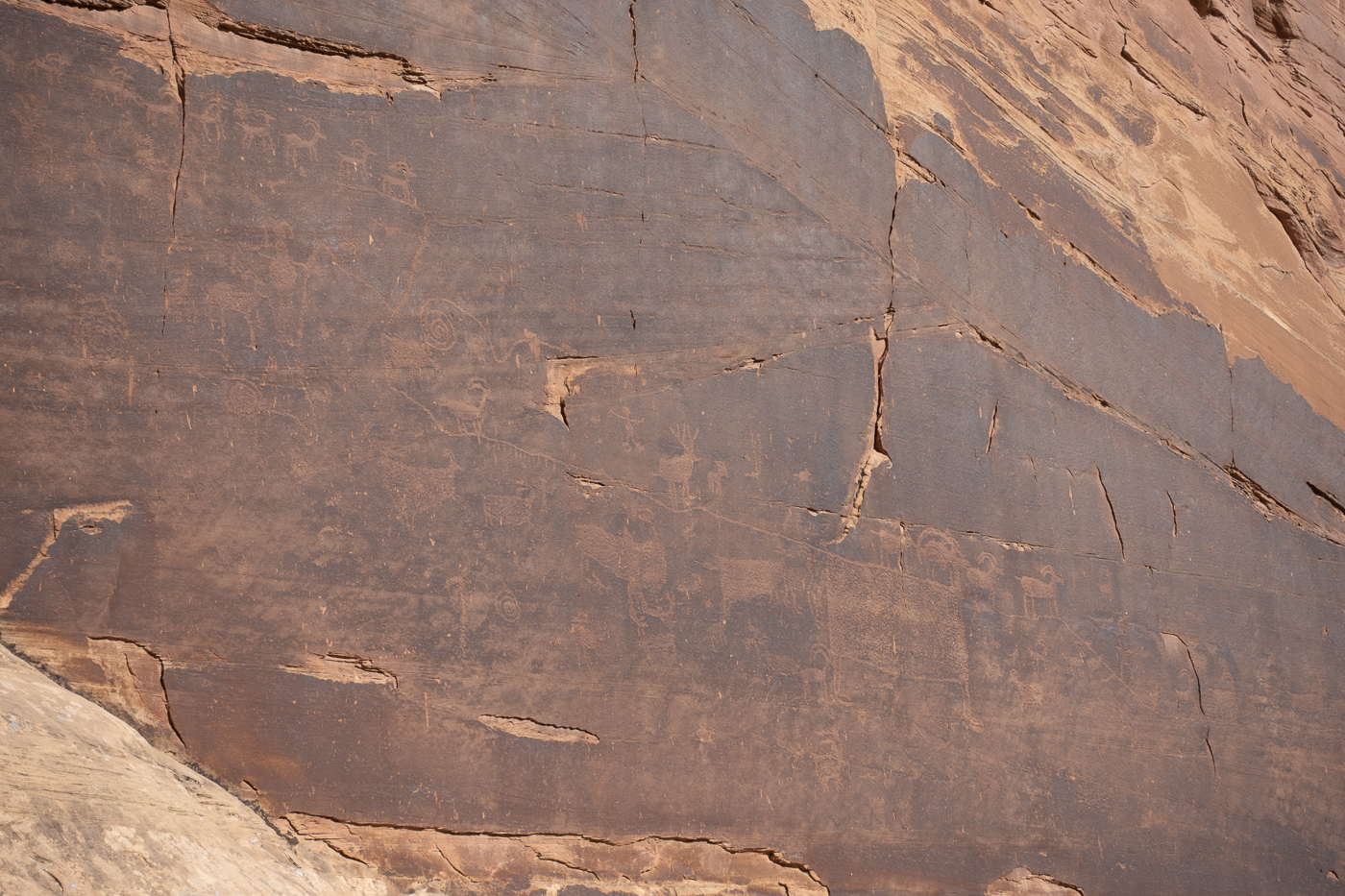 We walked down North Salt Wash for about five miles until it ended at the San Rafael River:

We had lunch here and then walked downstream, sometimes on trails, other times just walking in the water. This hike would be difficult or impossible in spring when the river has a lot of flow, but in fall it was slow and shallow. About three miles later we reached Virgin Springs Canyon, which also has some nice rock art: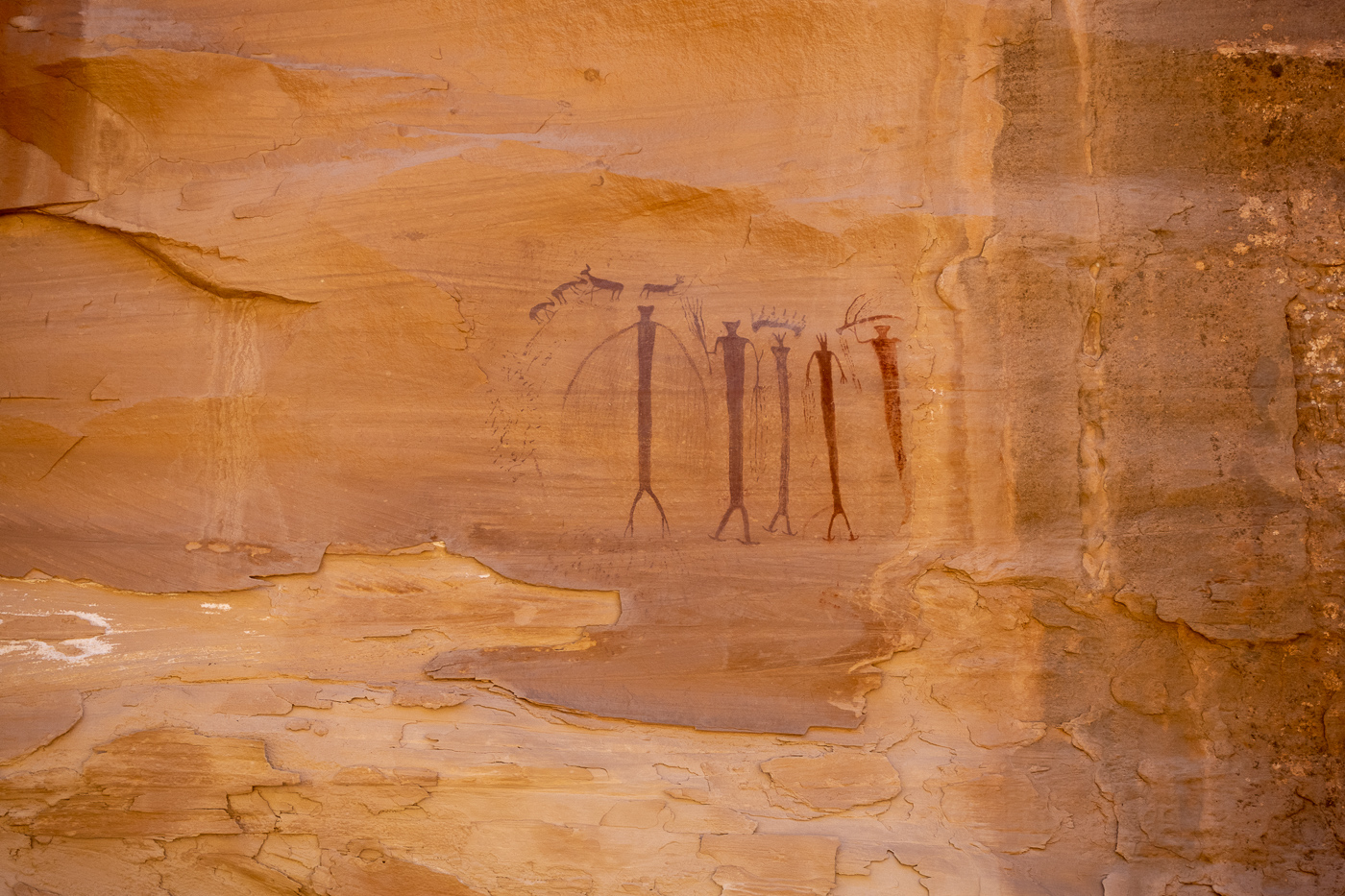 A short distance past the rock art, this canyon has a beautiful perennial pool, and we stopped for a while there to filter a lot of water — about nine liters each — since we weren't going to run into reliable water for the next two days. October is an idyllic time in canyon country with moderate temperatures, stable weather, and no bugs, but it's not generally a good time to plan on finding water in intermittent sources such as potholes and weak springs.
Above the pool, Virgin Springs Canyon is impassable to cattle, making it immeasurably more pleasant than if it was all cowed up. It has no trails of any sort and some of the walking was fast and easy, but other times we had to climb through boulder piles and shove our way through thick scrub. Our packs had started the day nice and light (25 or 30 pounds probably) but adding 20 pounds of water made them a lot less pleasant to carry.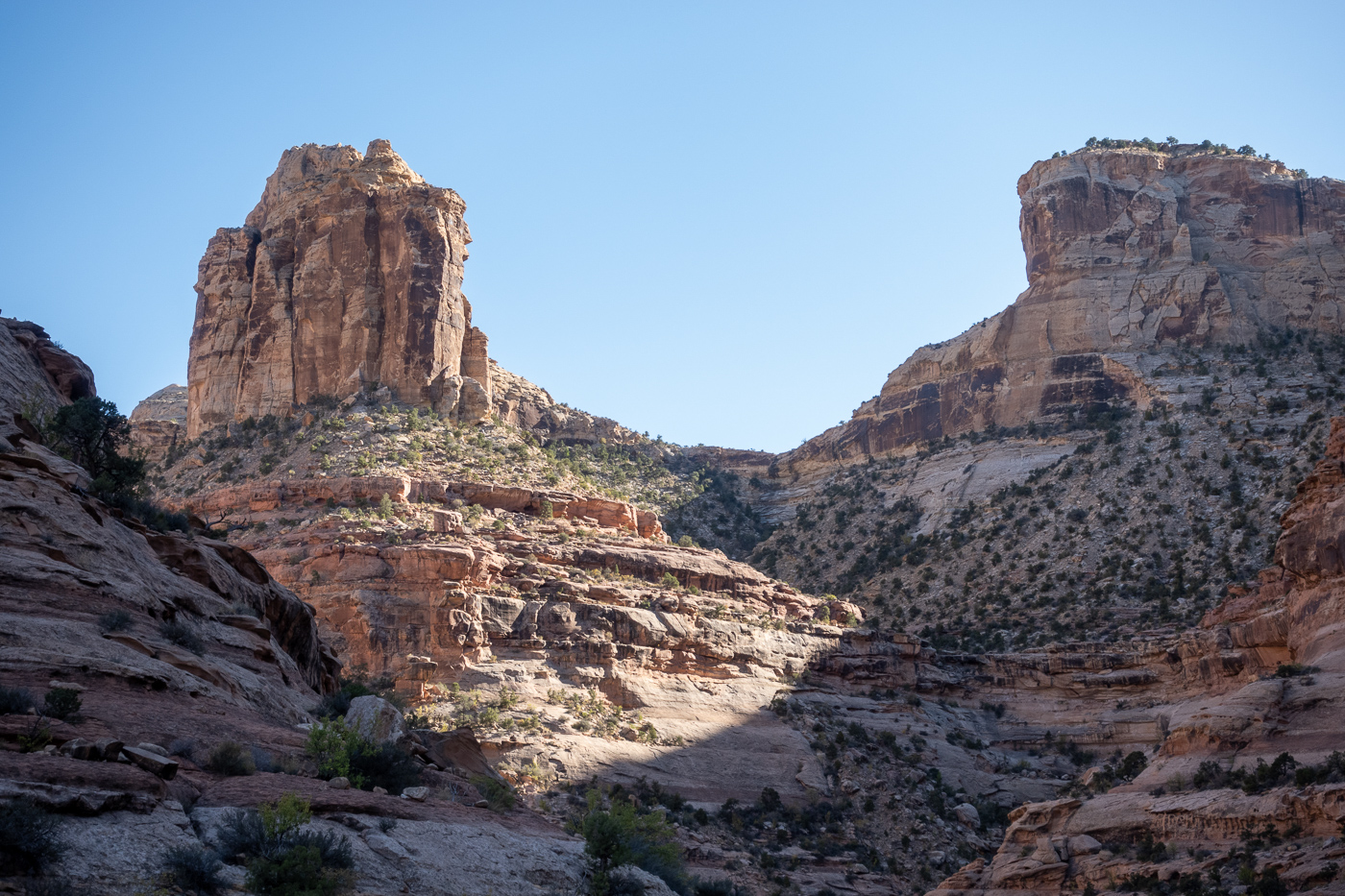 Soon enough it was late afternoon and we found my favorite kind of desert campsite: an area of flat slickrock. These are perfect for low-impact camping and also for walking around barefoot without getting all dirty or stepping on a cactus. The weird white thing is my bivy bag, I don't bother with a tent when the weather is good and the bugs aren't bad.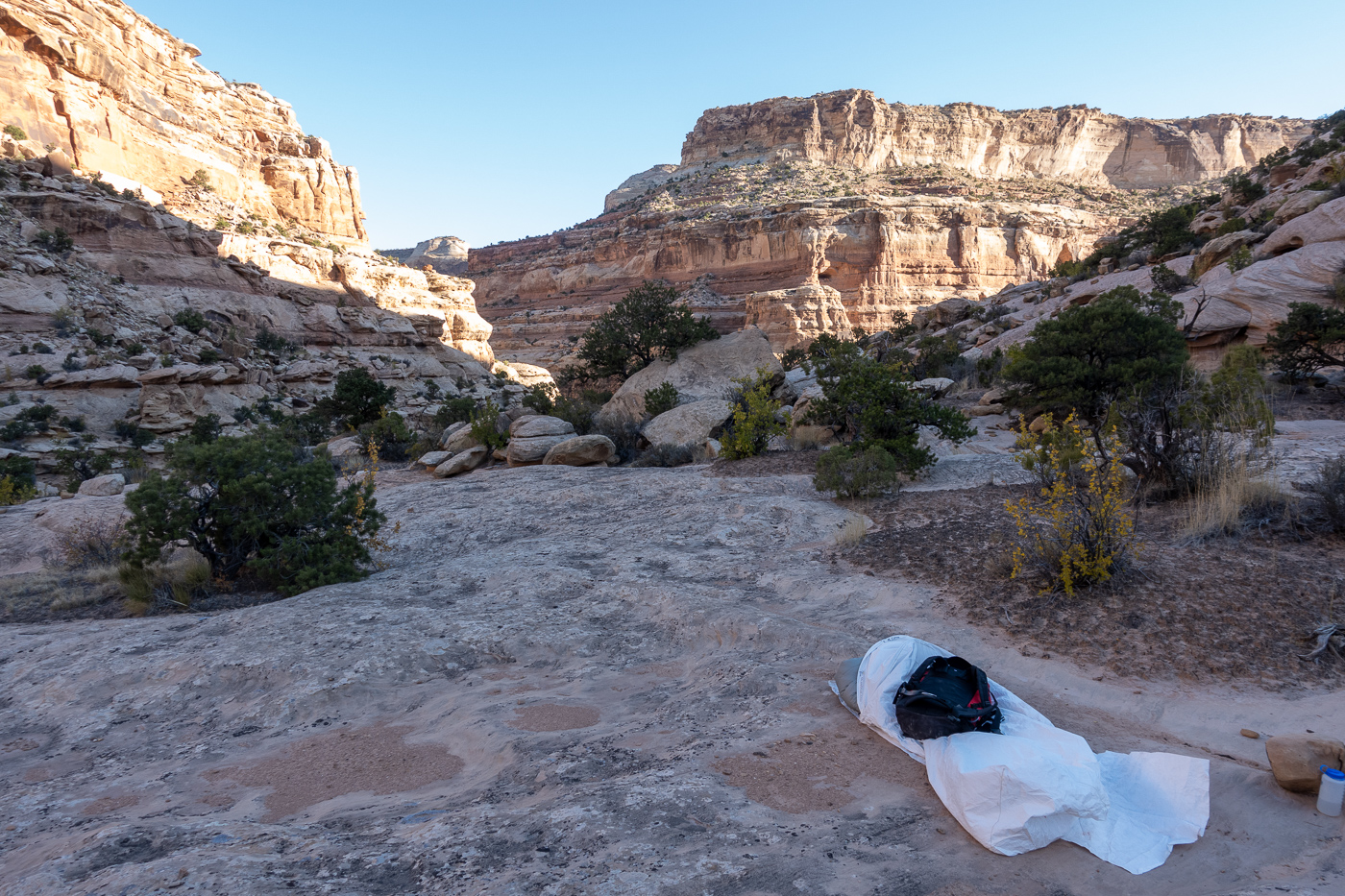 In the morning we continued walking up Virgin Springs Canyon. First order of business was bypassing a big dryfall by working through a cliff band: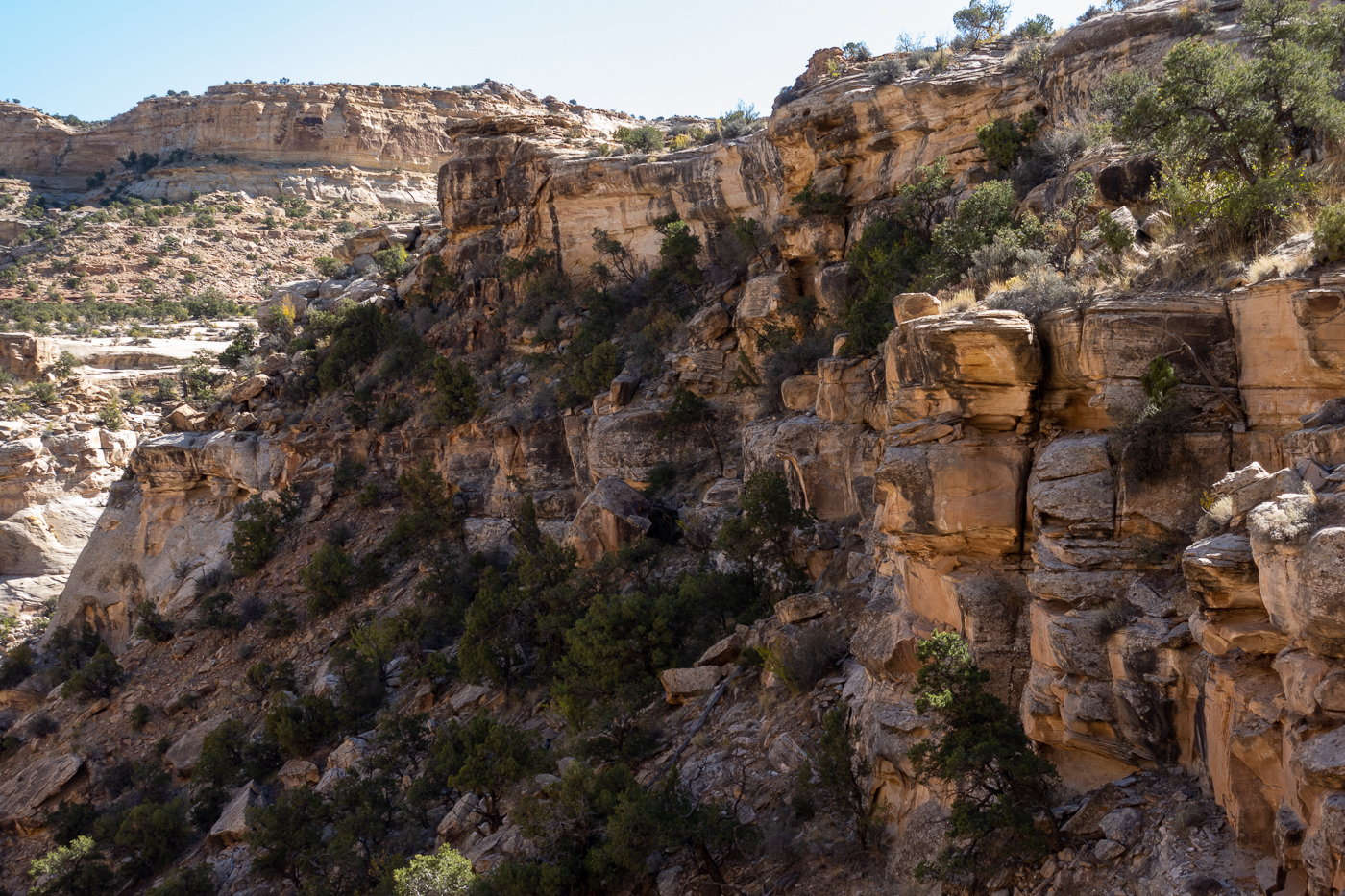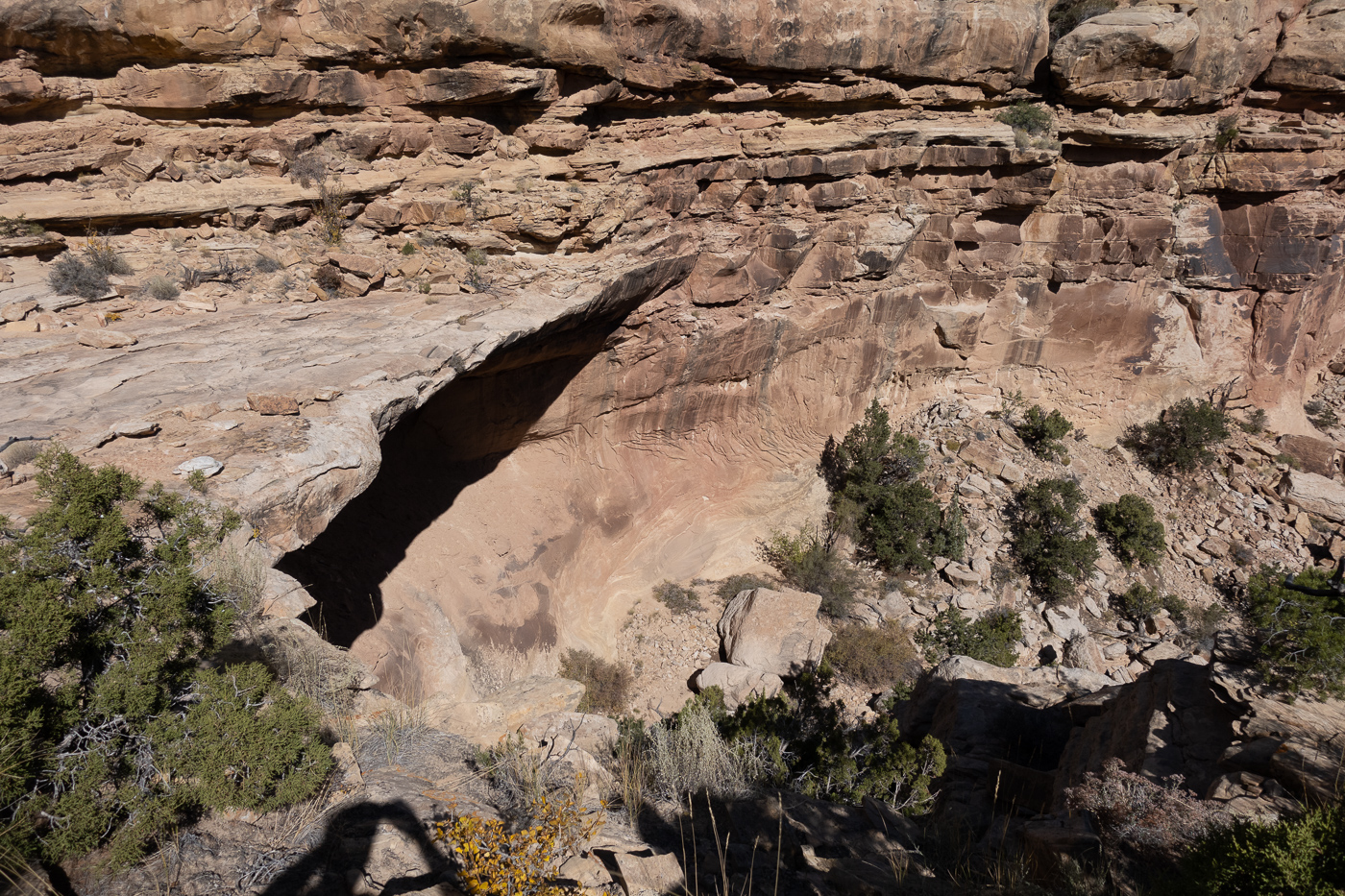 This left us with only the final headwall to surmount; there's a slightly scrambly route out of the canyon in the shadowed area in the left-center of this picture: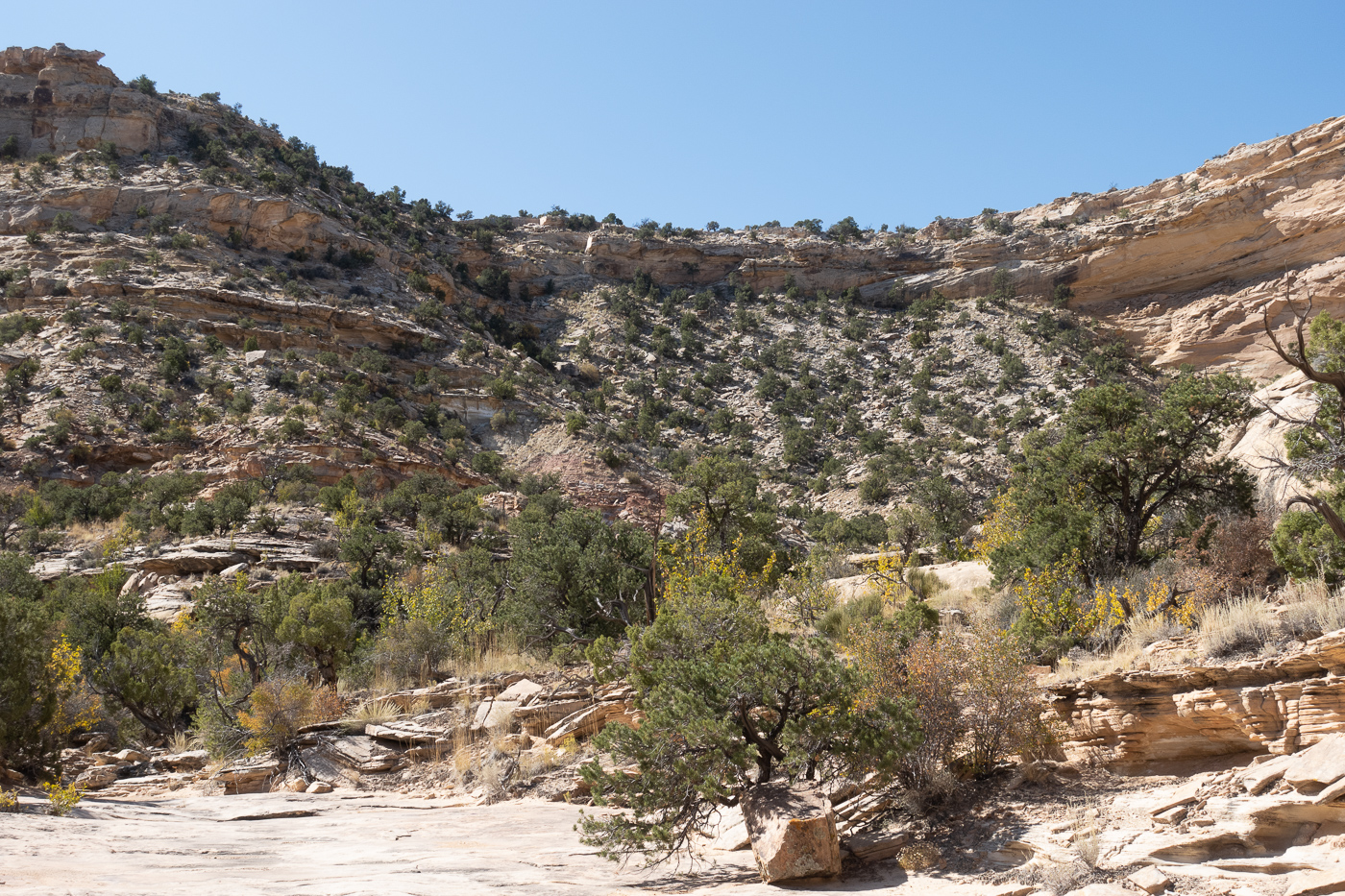 Looking back at upper Virgin Springs Canyon from just below the exit: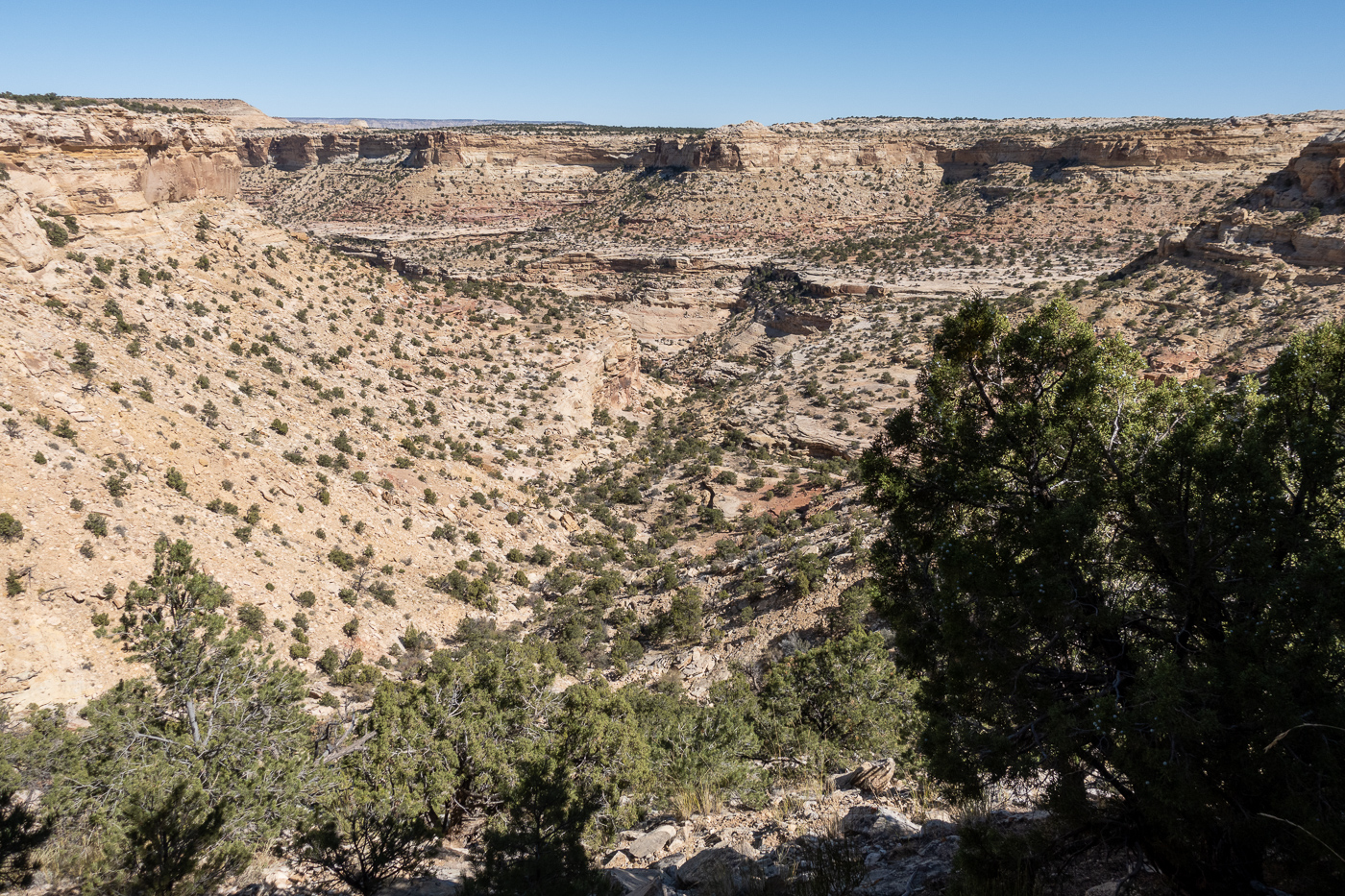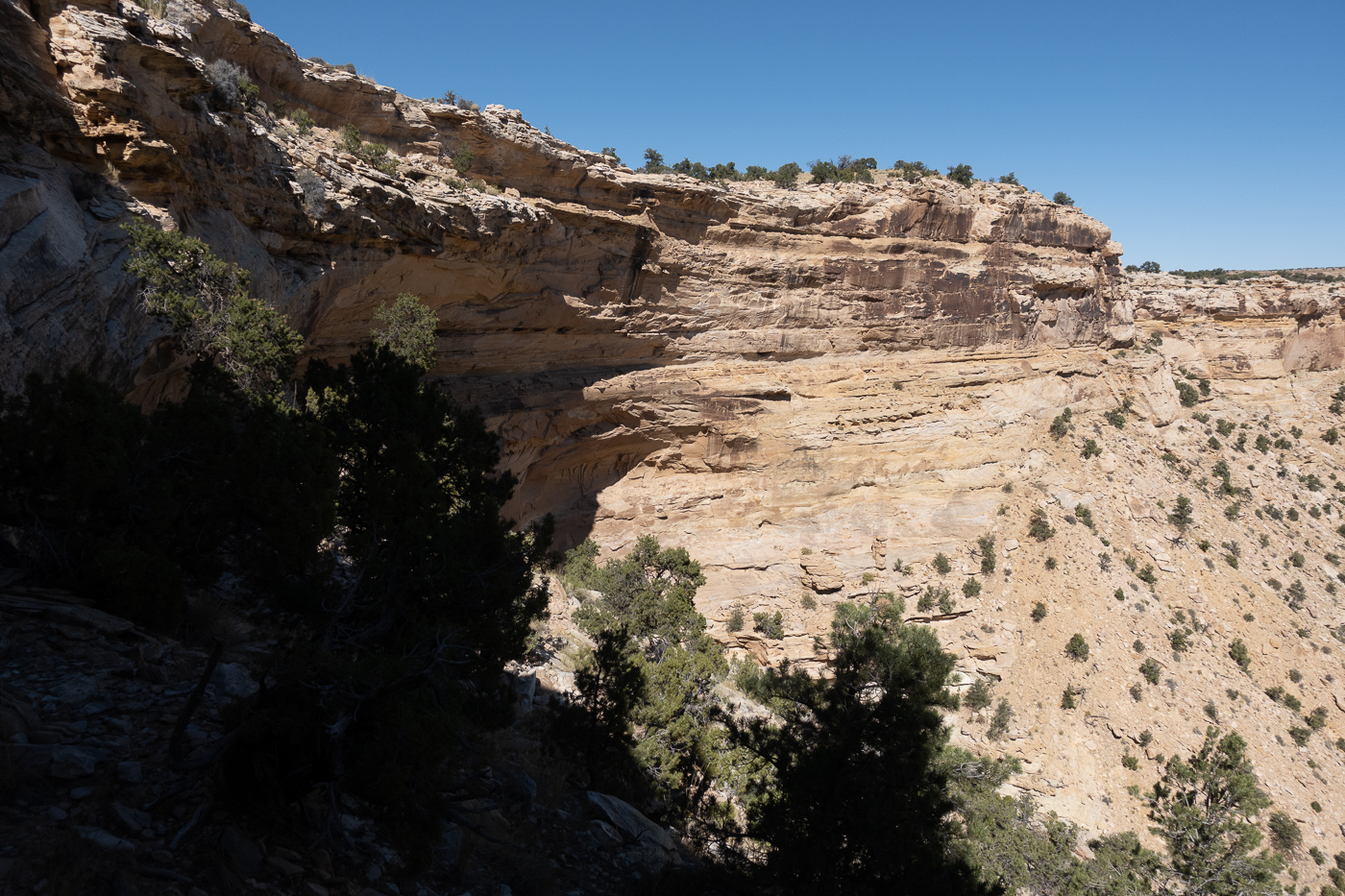 Overall this canyon exit ended up being pretty easy and straightforward, as these things go.
At this point we were up on Sid's Mountain, a remote plateau. We were only a short distance from Swazy, the local high point, so we climbed it and got good views in all directions.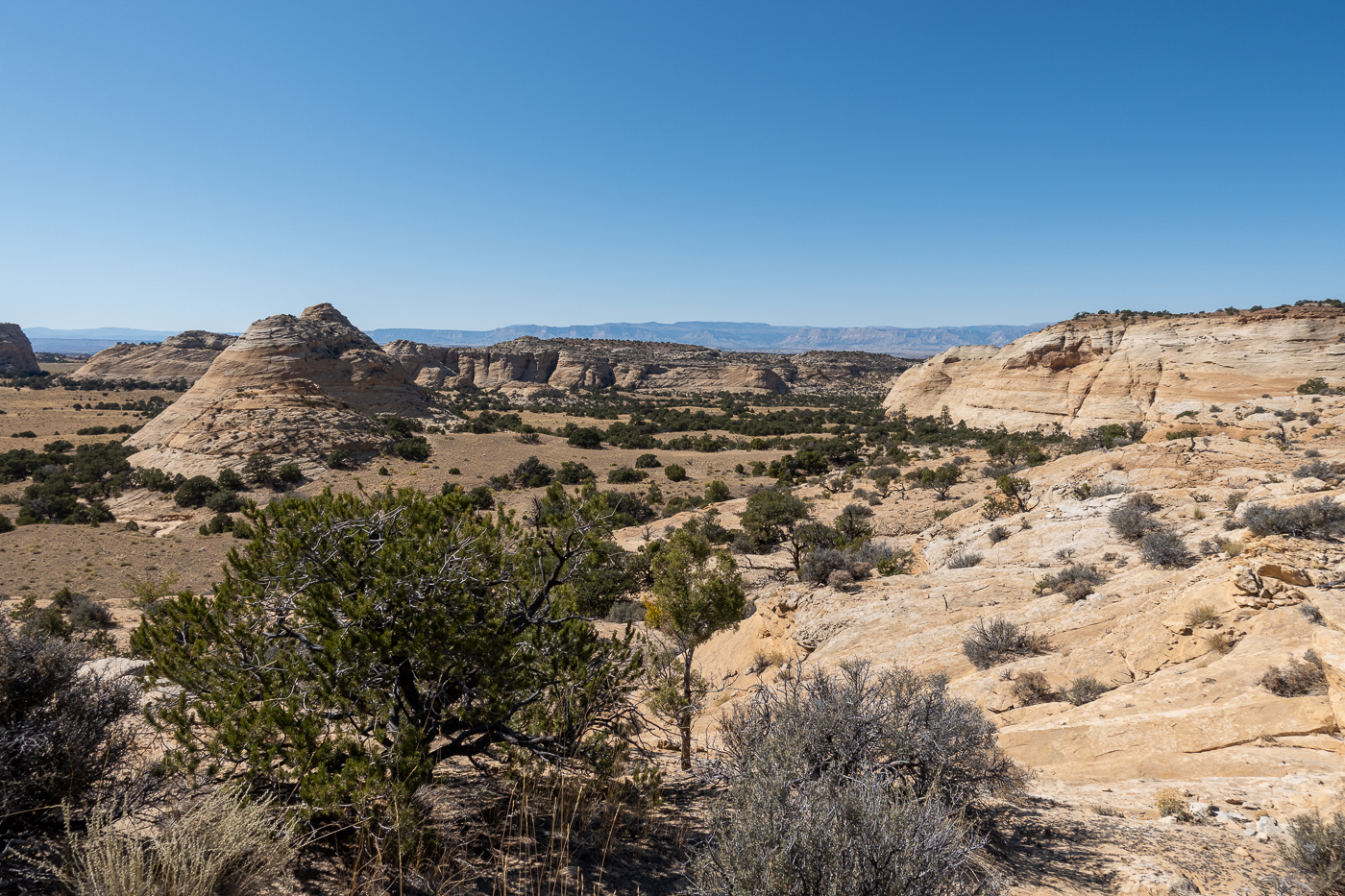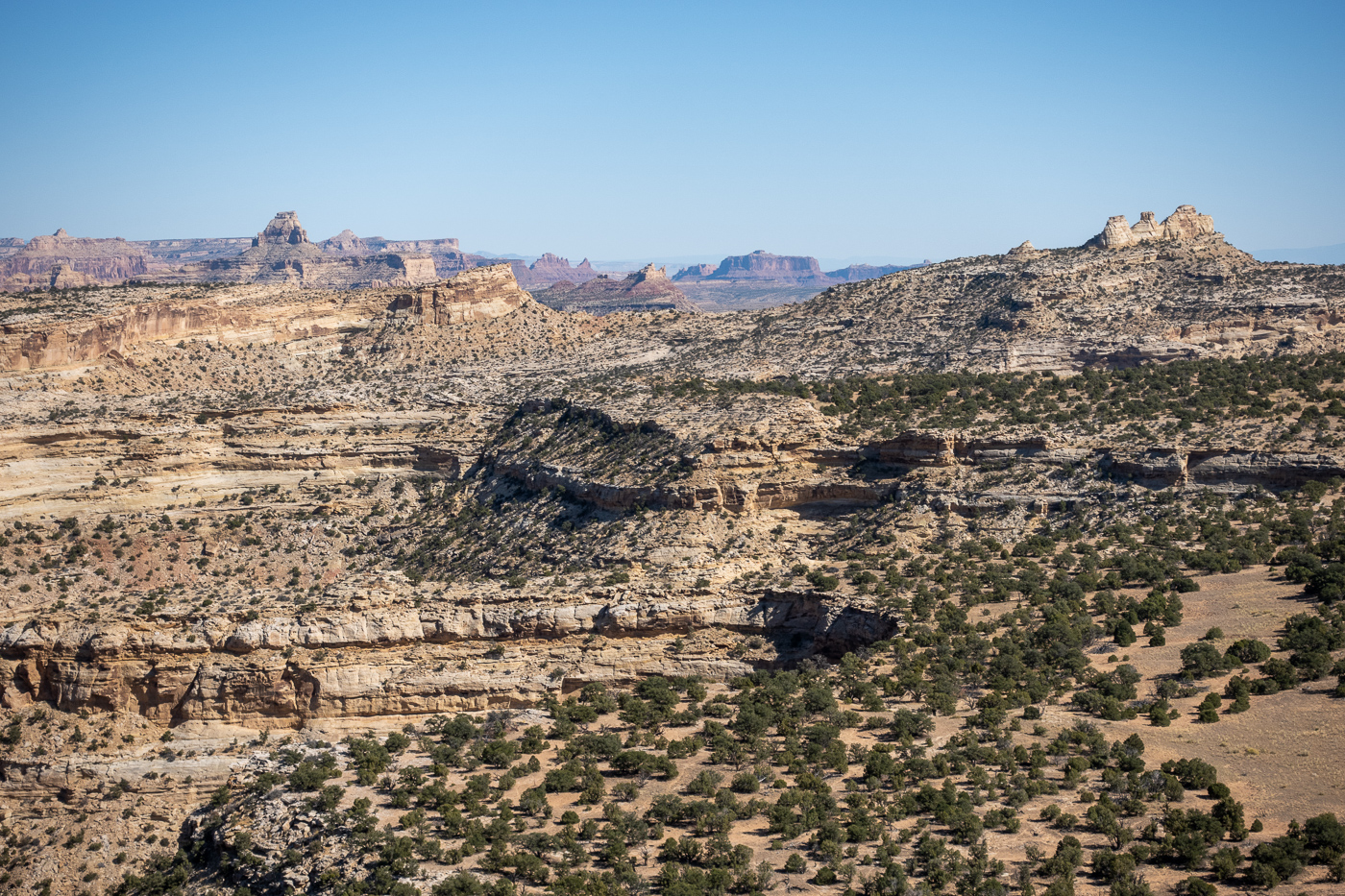 Our next destination was an old cabin; I think the metal lids on top of the stilts are to keep mice out.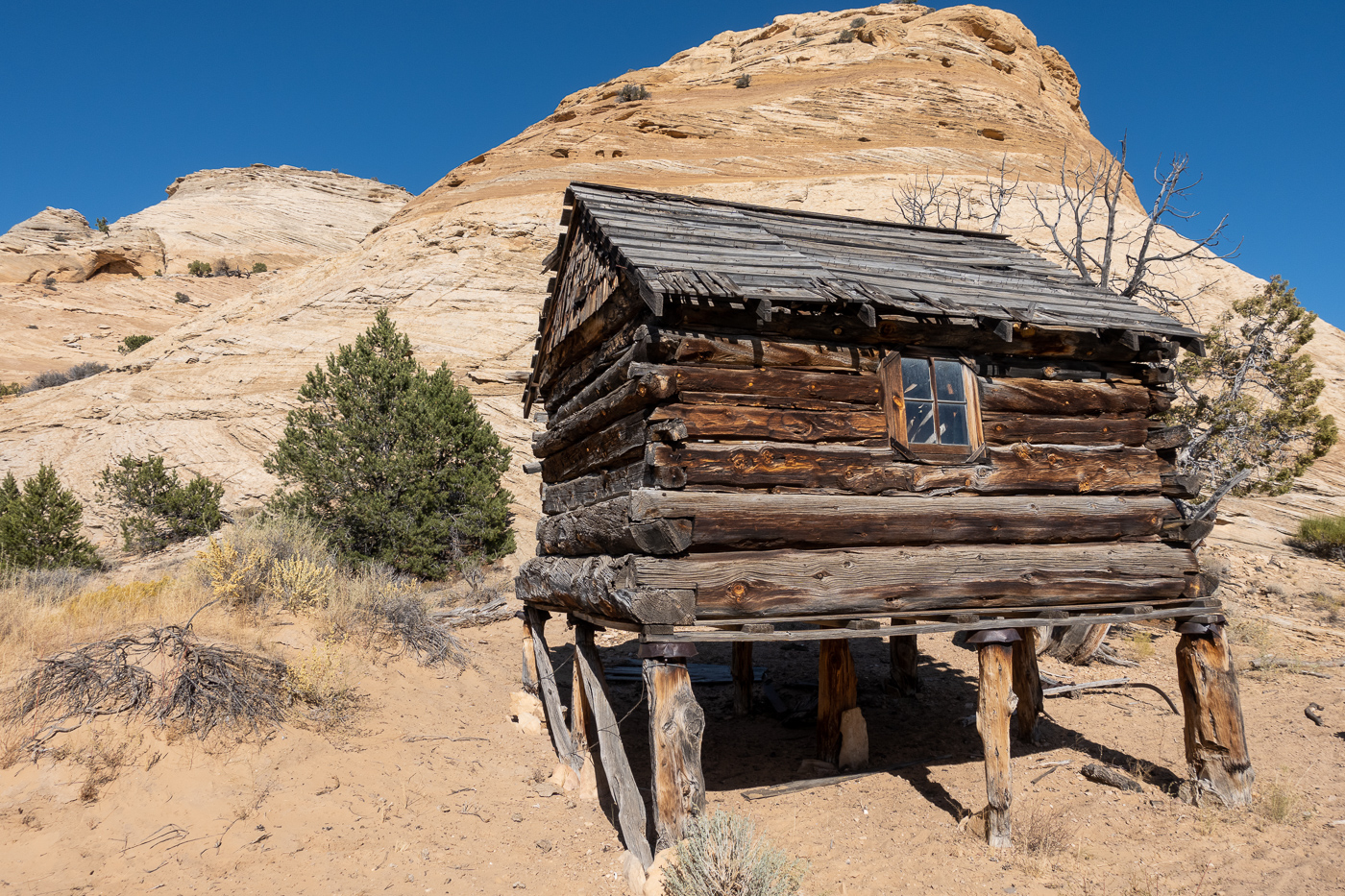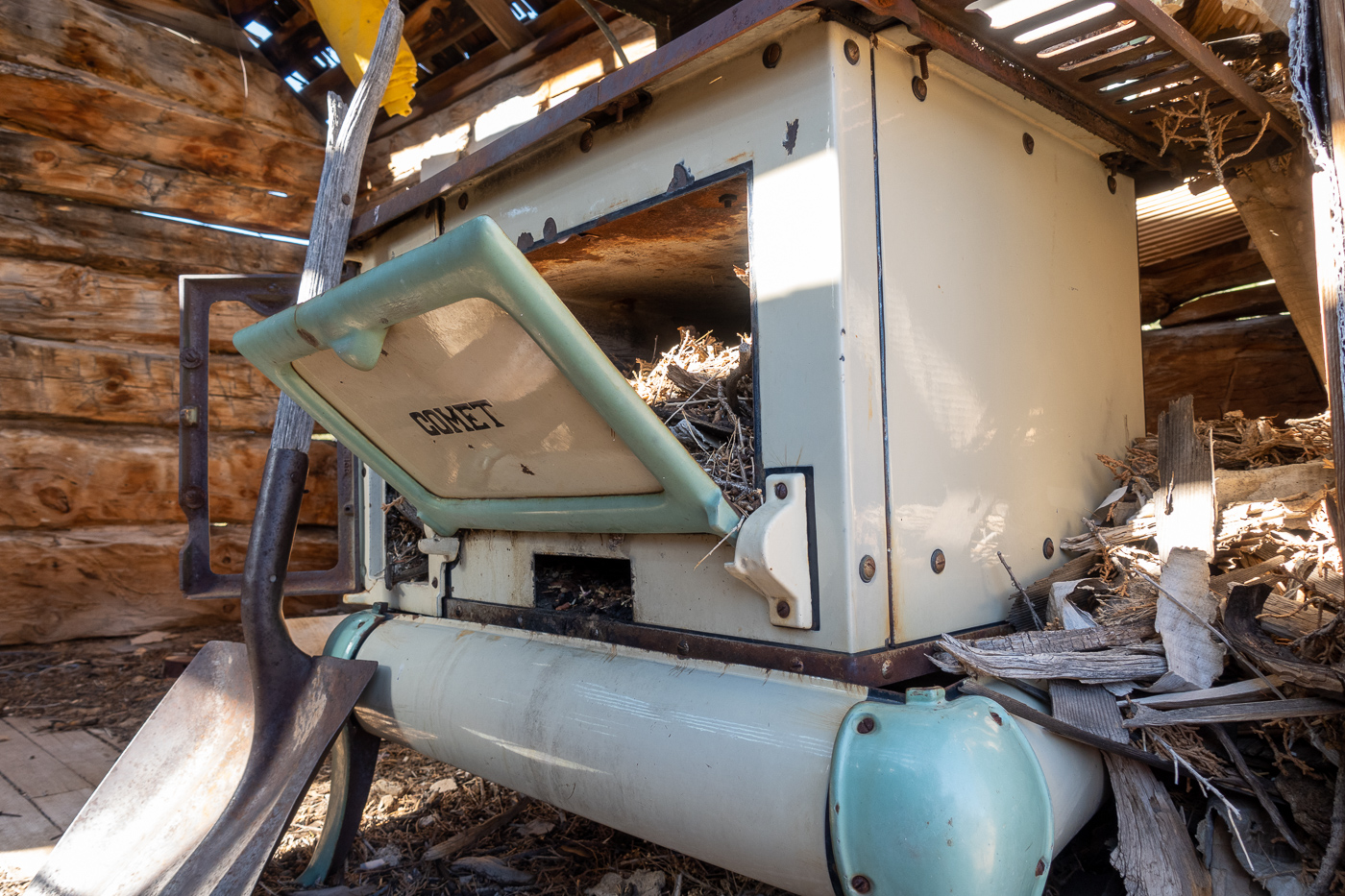 Next we had a longish walk up on the flats. Despite the good scenery, this part of the hike was not too inspiring: the afternoon was a bit too warm, plenty of cows had been in the area, and those yellow-green bushes Brian is standing next to are full of hellish little sharpies that try to break off and get into your socks. I was wearing running shoes and had to stop and pick those things out every few minutes.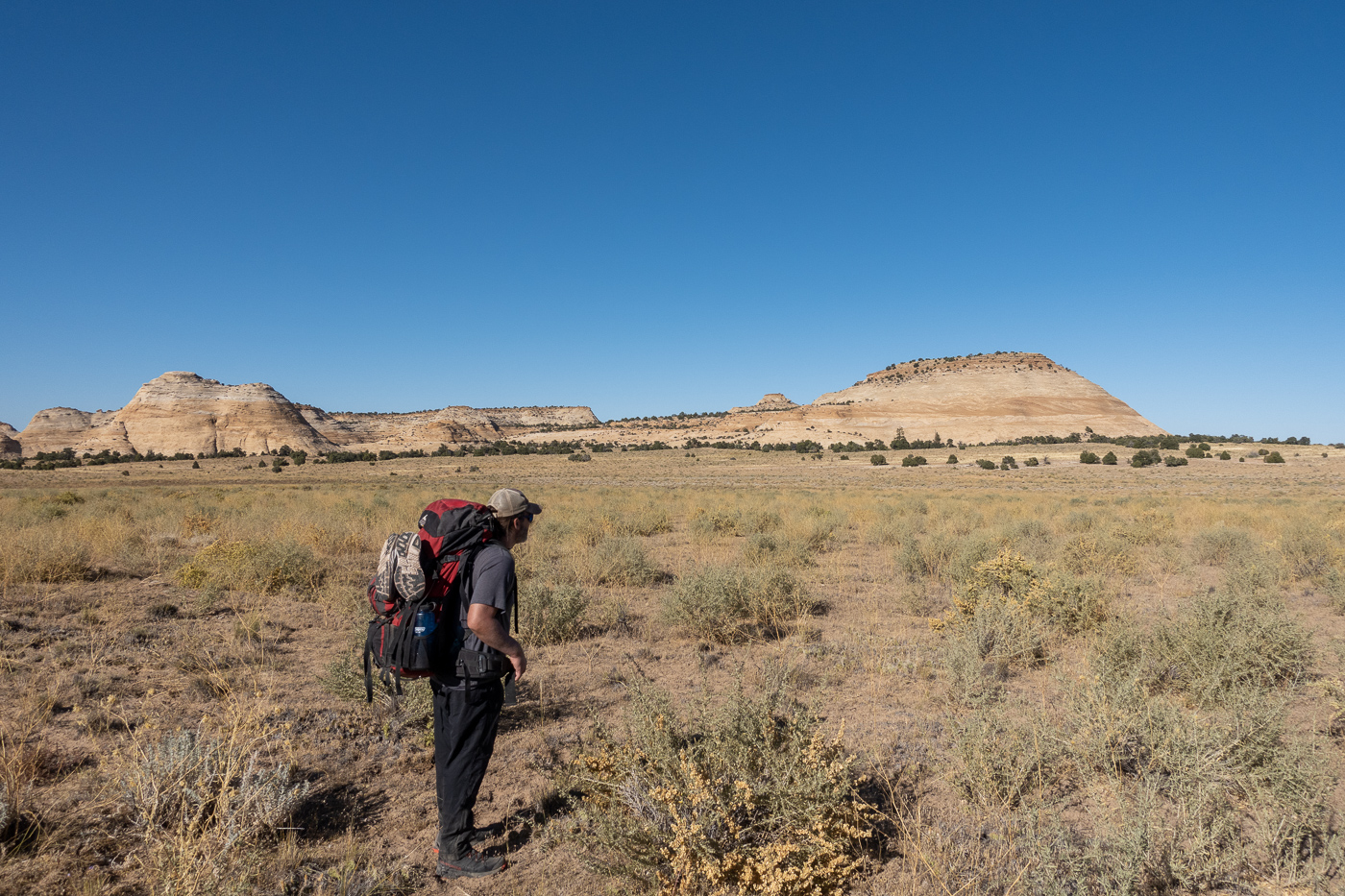 Towards evening we reached the rim of Saddle Horse Canyon where we found another nice slickrock campsite. The upside of carrying water is you can camp anywhere! I didn't take pictures but we had a spectacular sunset and again it was warm enough to walk around barefoot, a welcome change after being in dusty sneakers all day.
I got up early and walked around shivering, waiting to take a few pictures as the sun came up.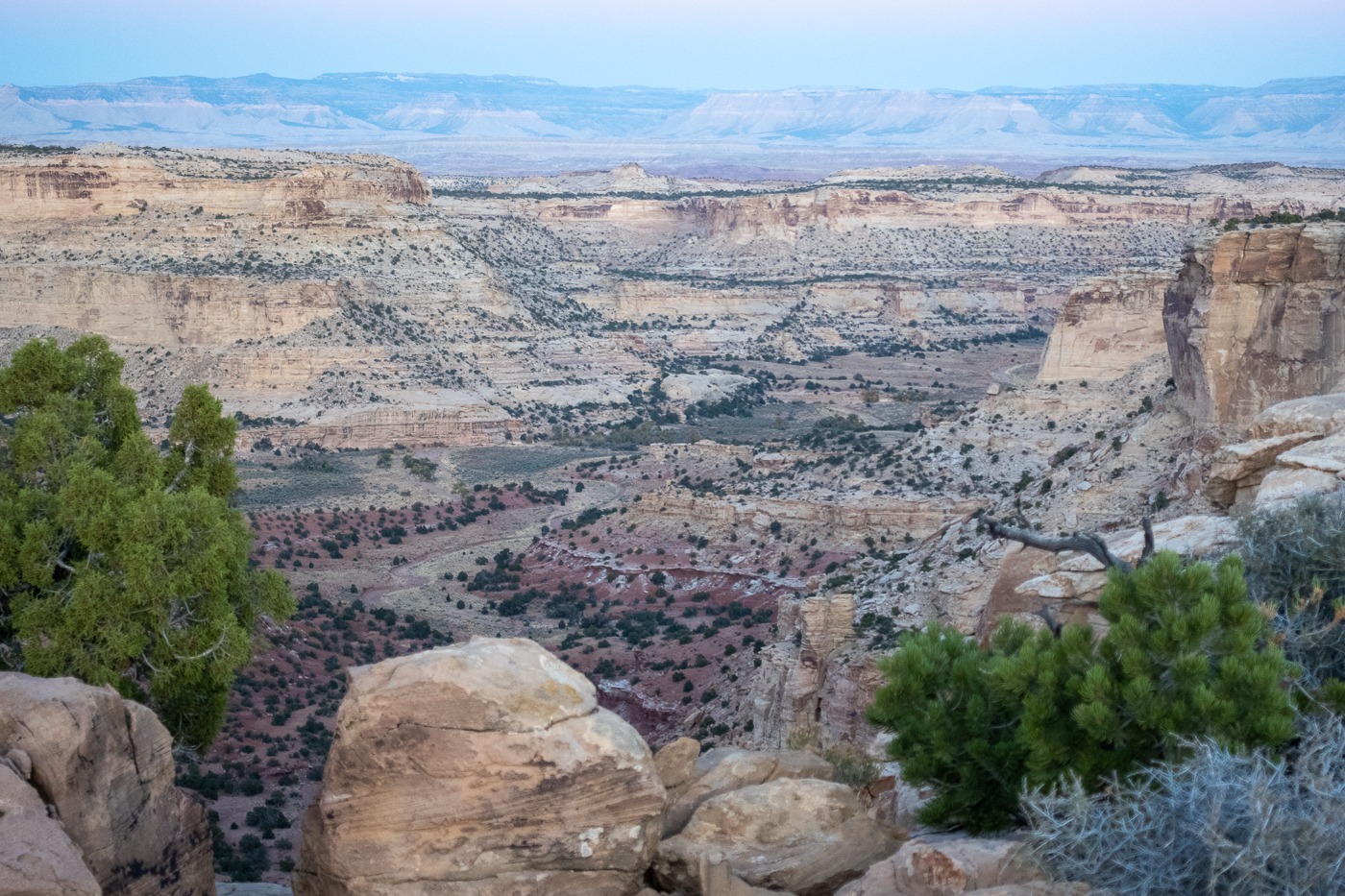 In a little while the Earth's shadow started dropping towards the skyline.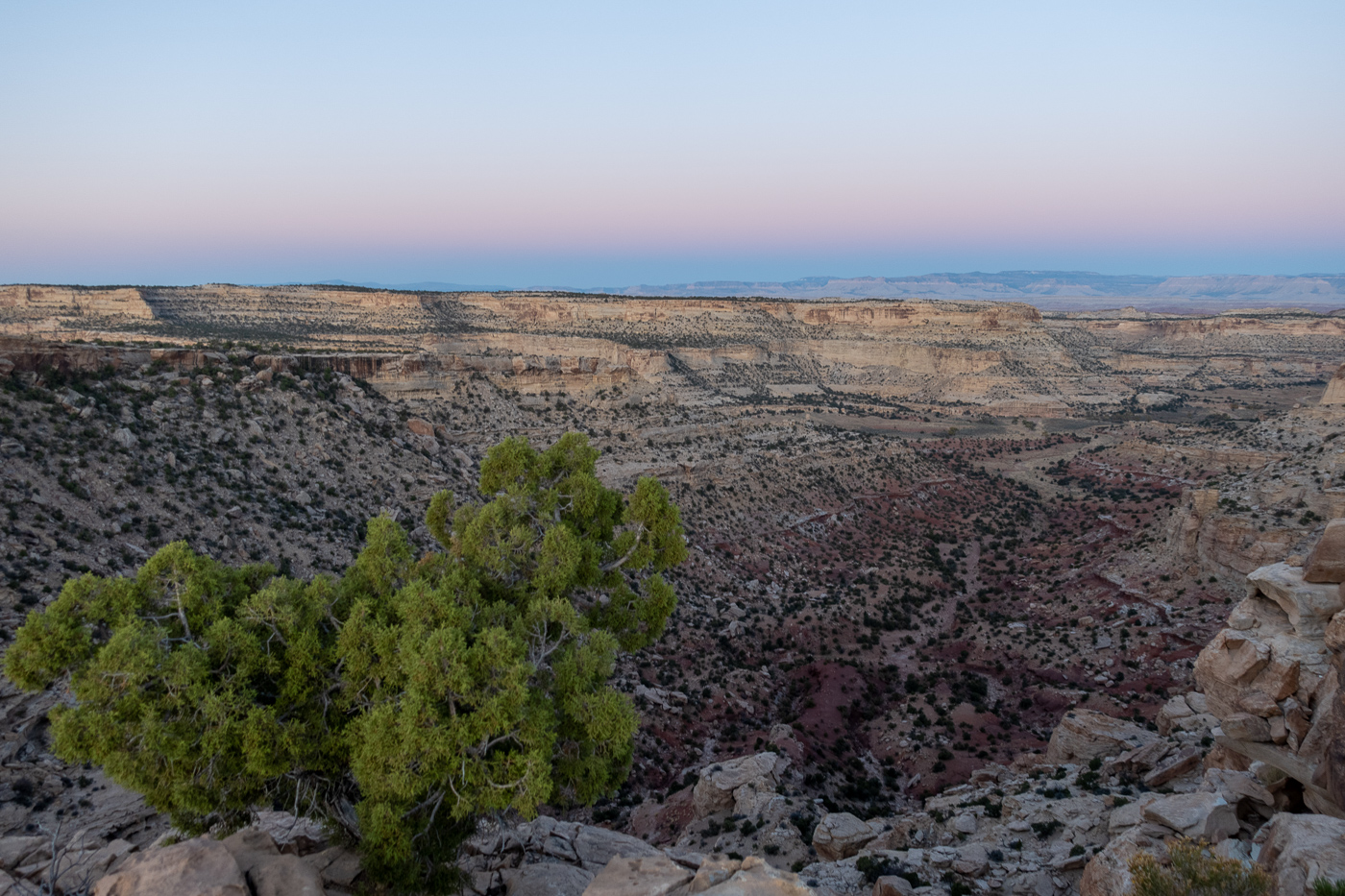 First light on the Wasatch Plateau.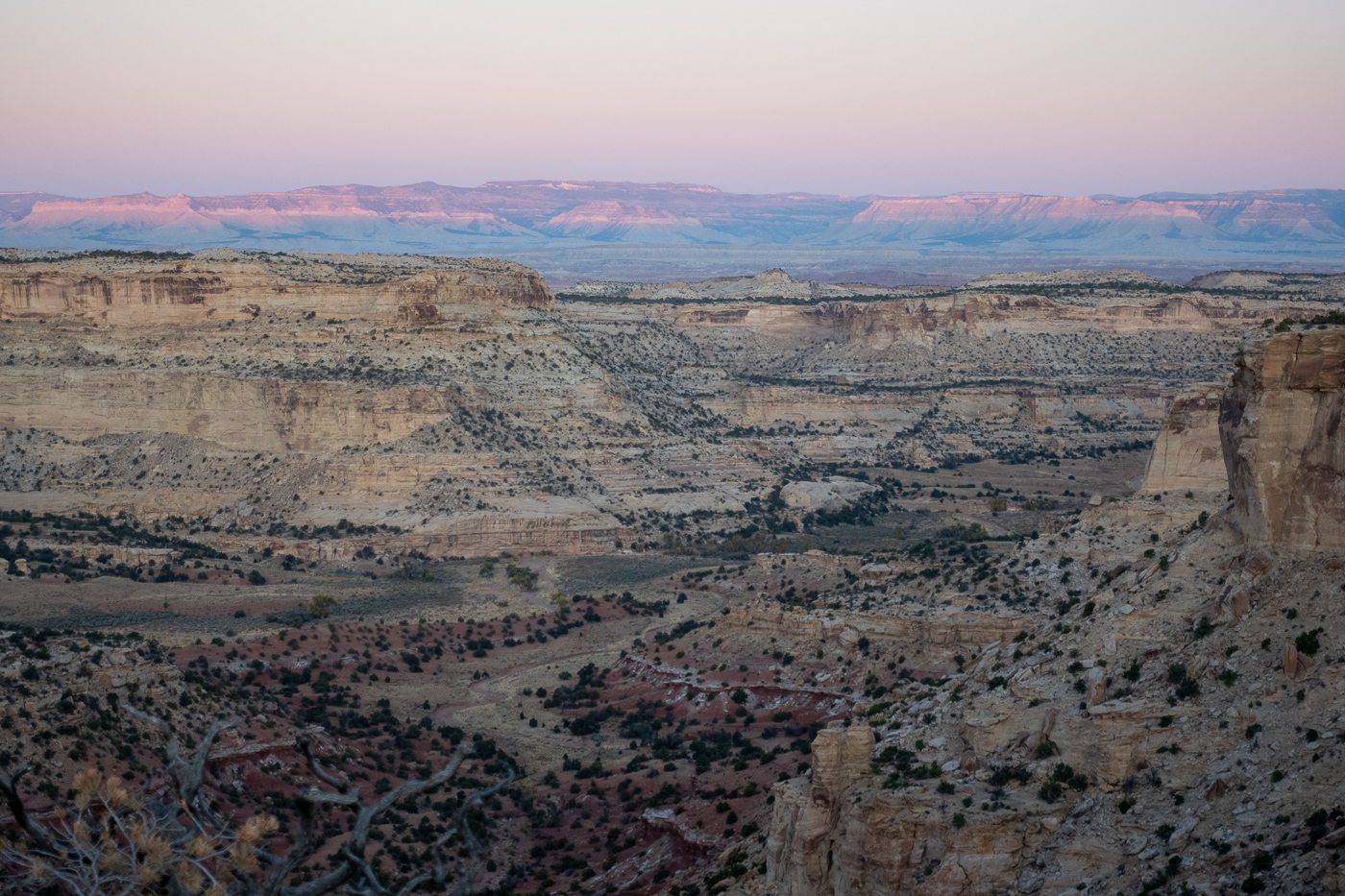 The rugged central San Rafael Swell to the south of us.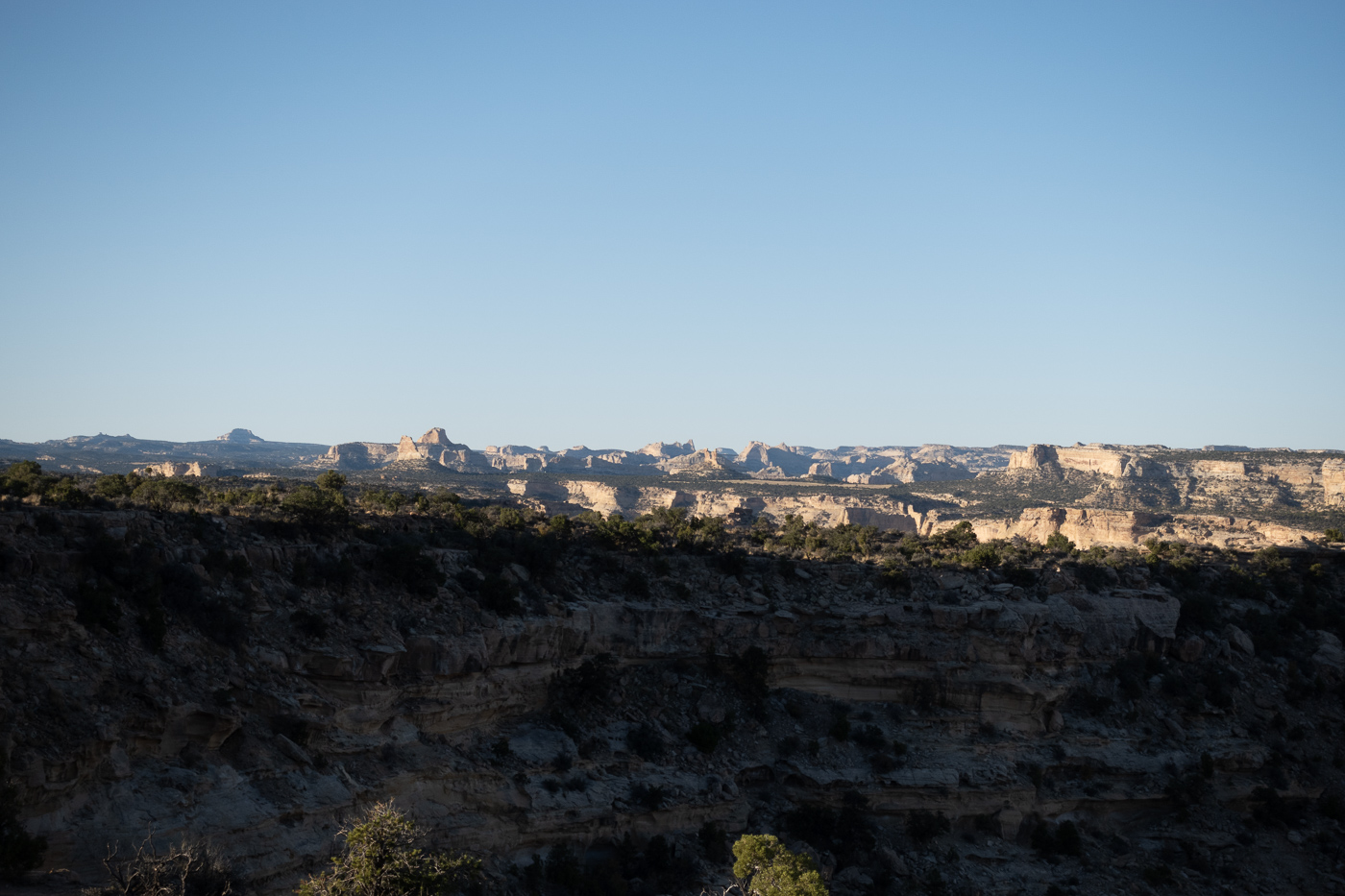 And finally full sun.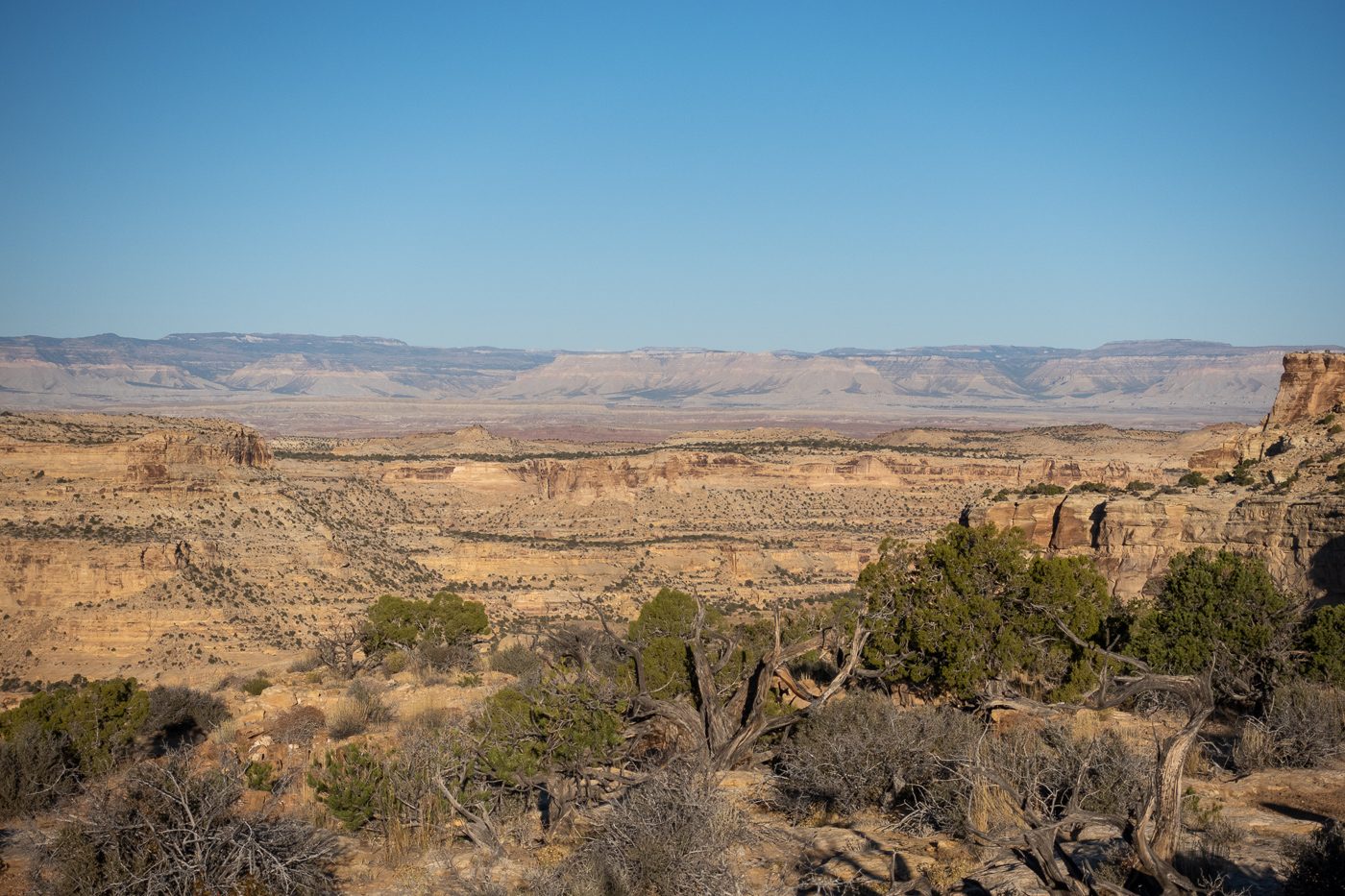 We only had about eight miles of walking to get back to my truck, so didn't worry about getting an early start. The descent down into Saddle Horse Canyon was on an angle-of-repose rubble slope that looked grim, but on fresh legs it wasn't bad. A big arch lives nearby: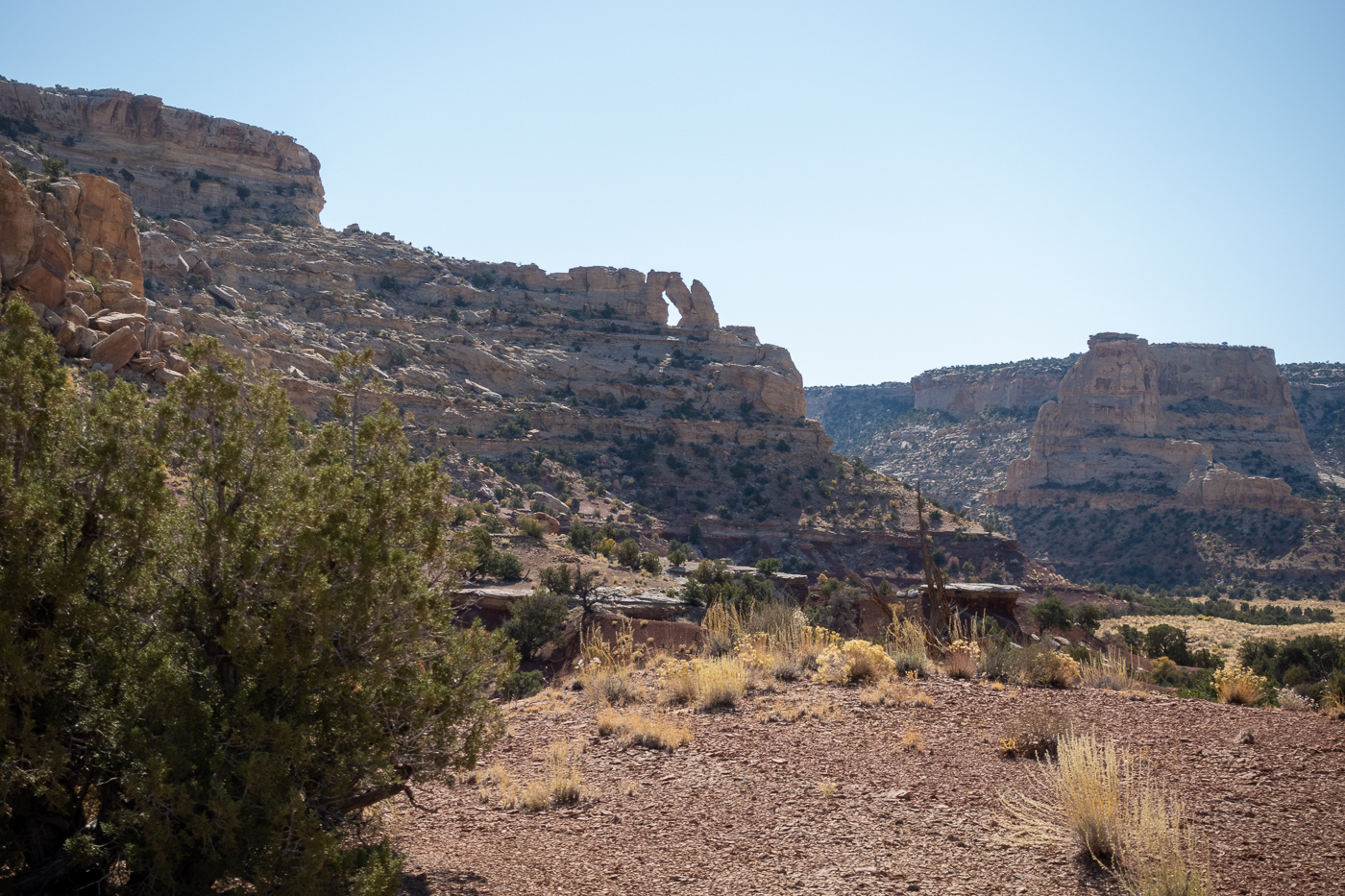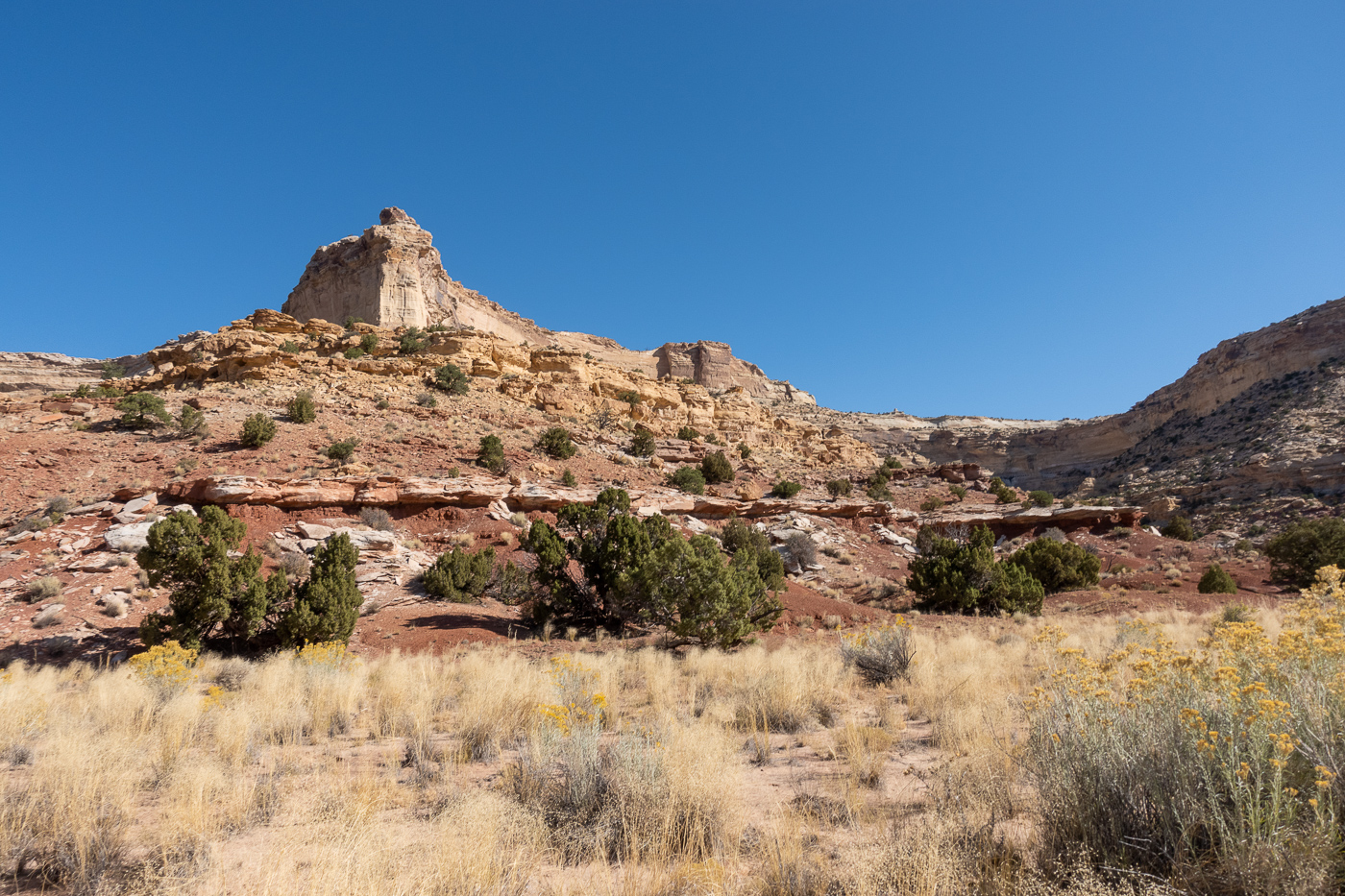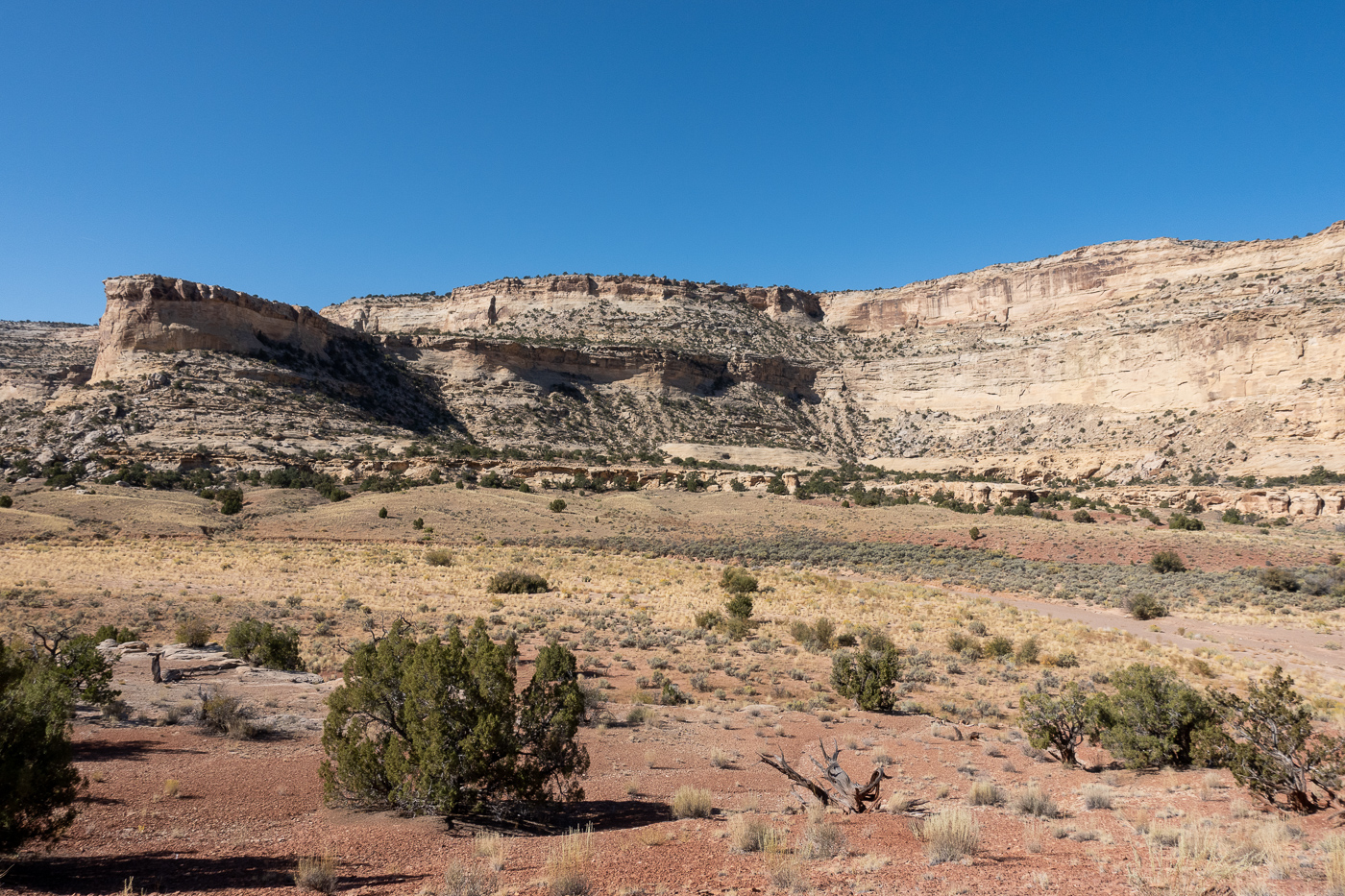 Lower down in Saddle Horse Canyon there were areas of running water. Though there were a few sections of brush and soft sand, overall it was pretty easy walking.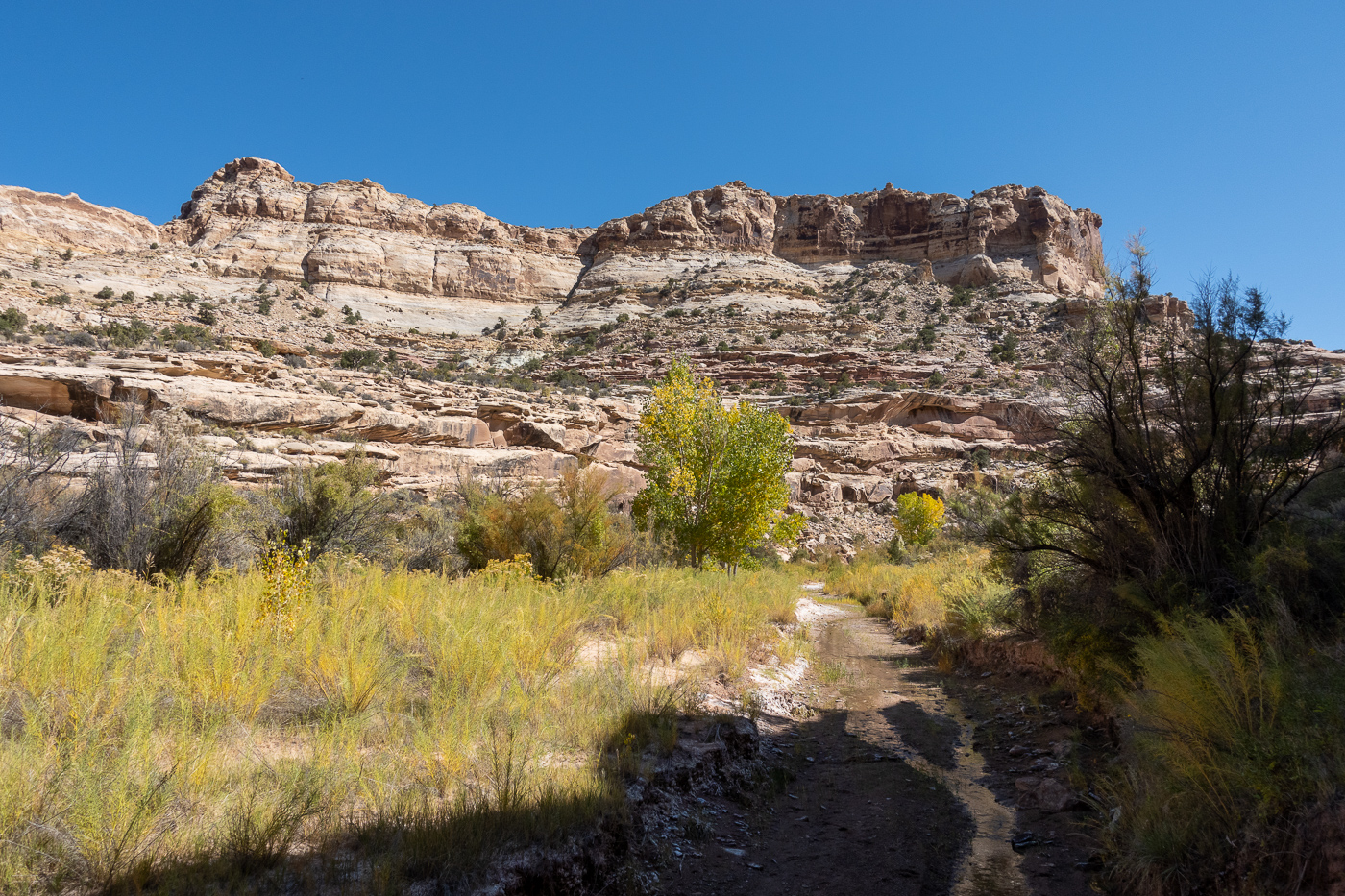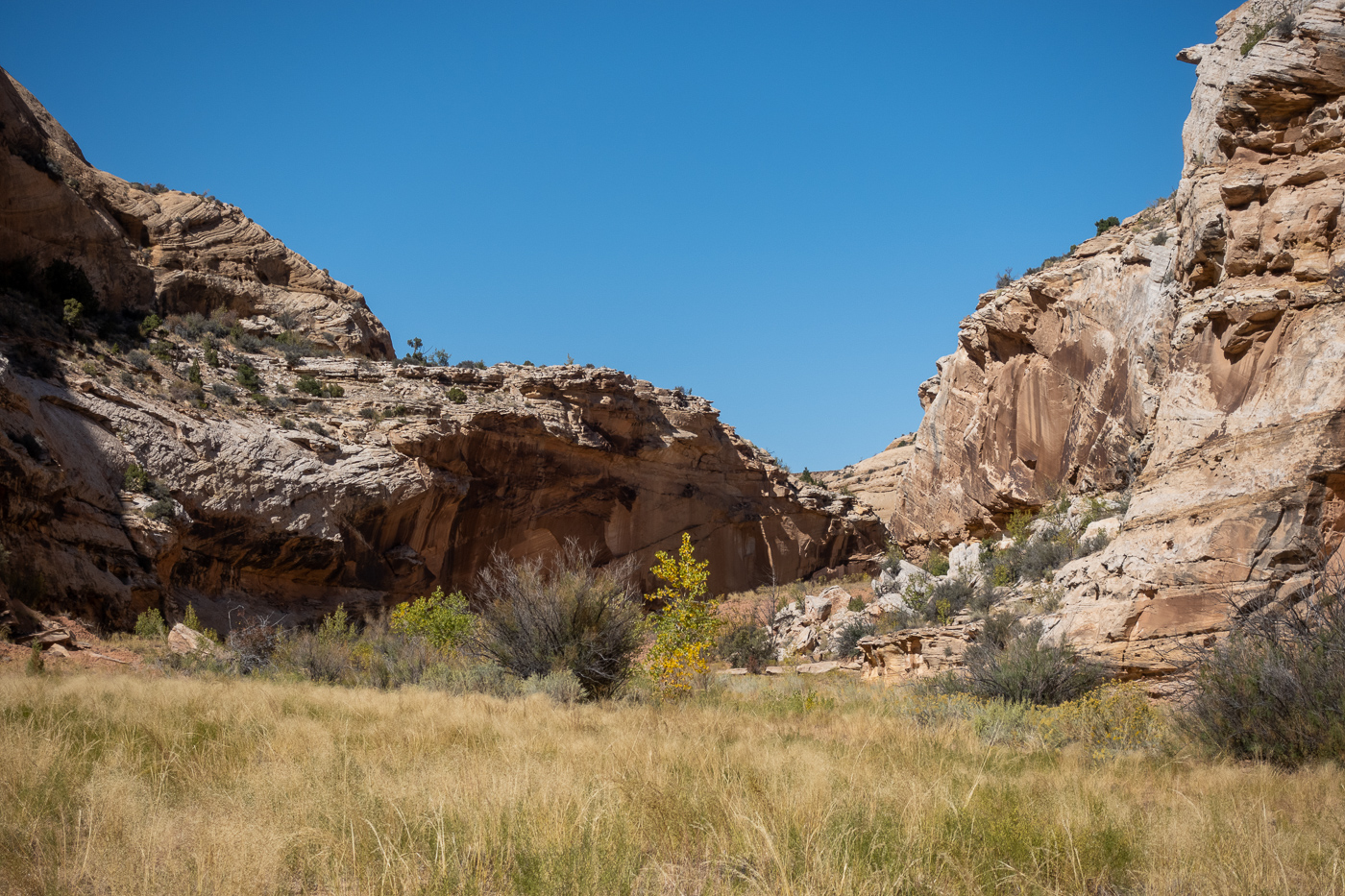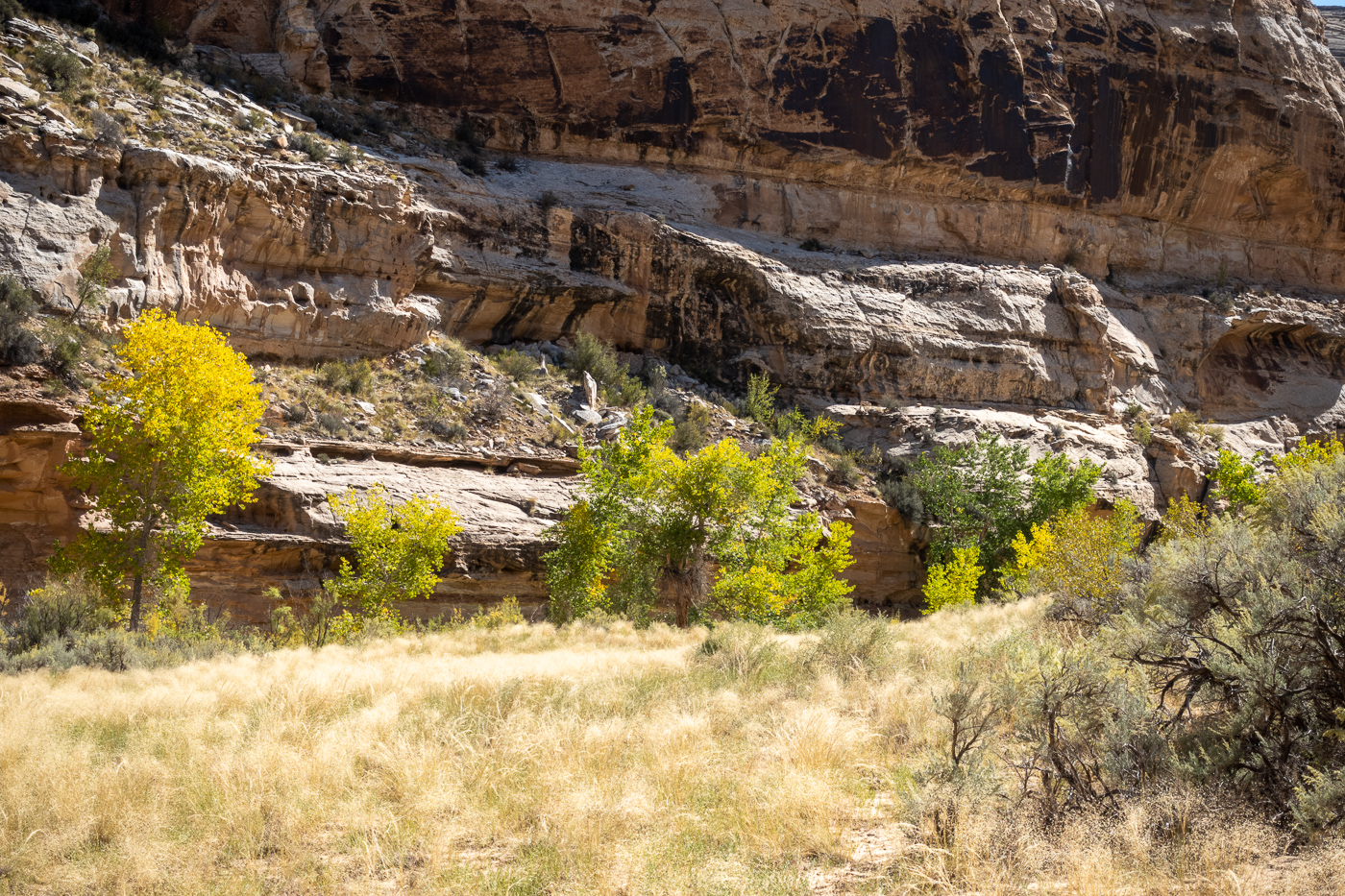 Saddle Horse Canyon ends at North Salt Wash basically right at the bottom of the trail we had used to enter the canyon on the first day, so it was a quick walk out from there. Obligatory post-trip selfie: