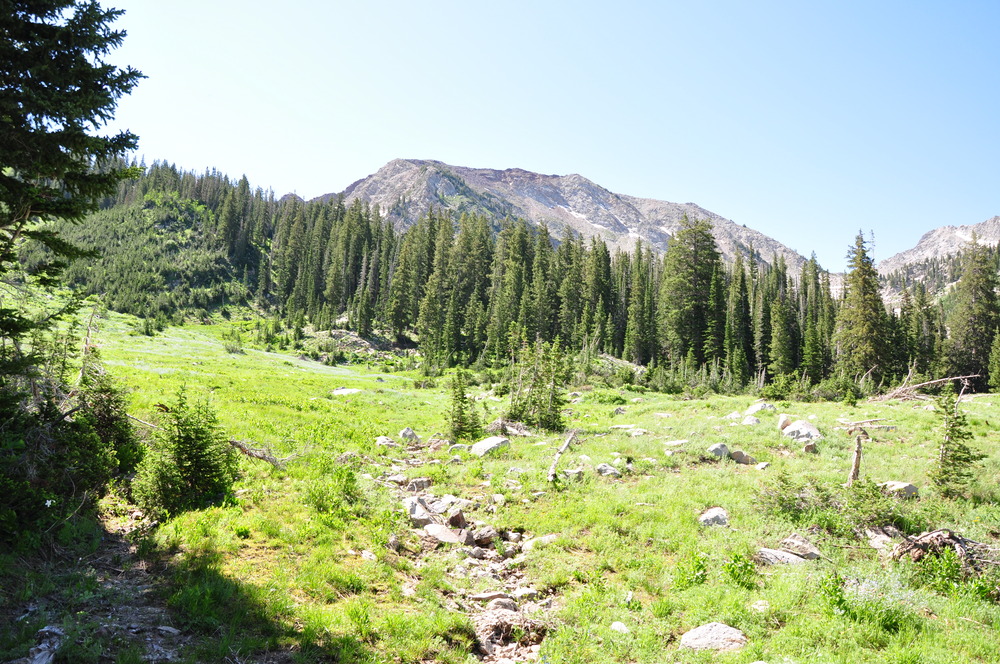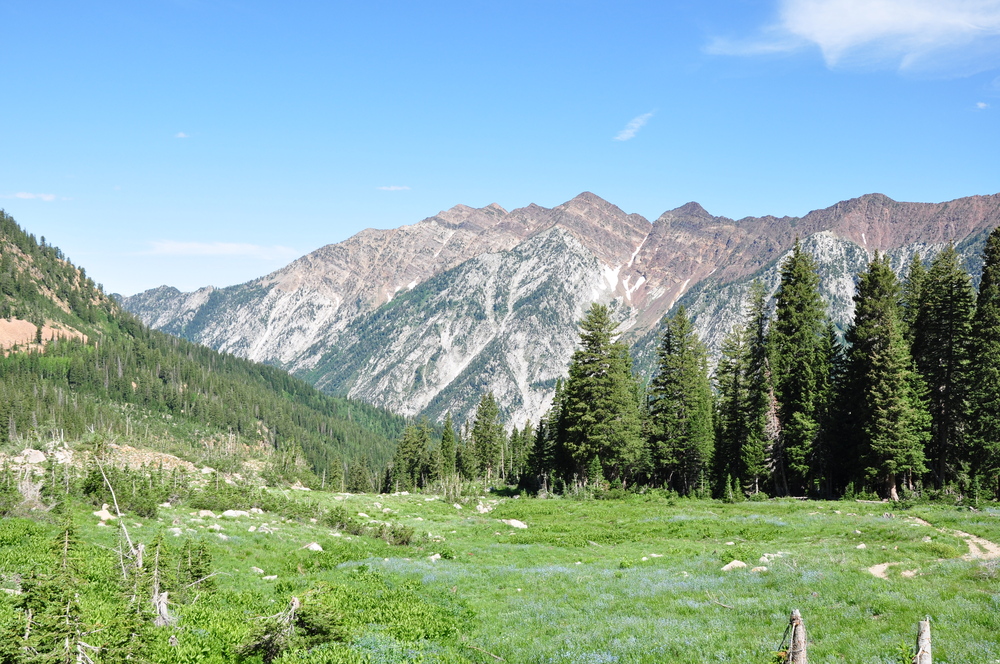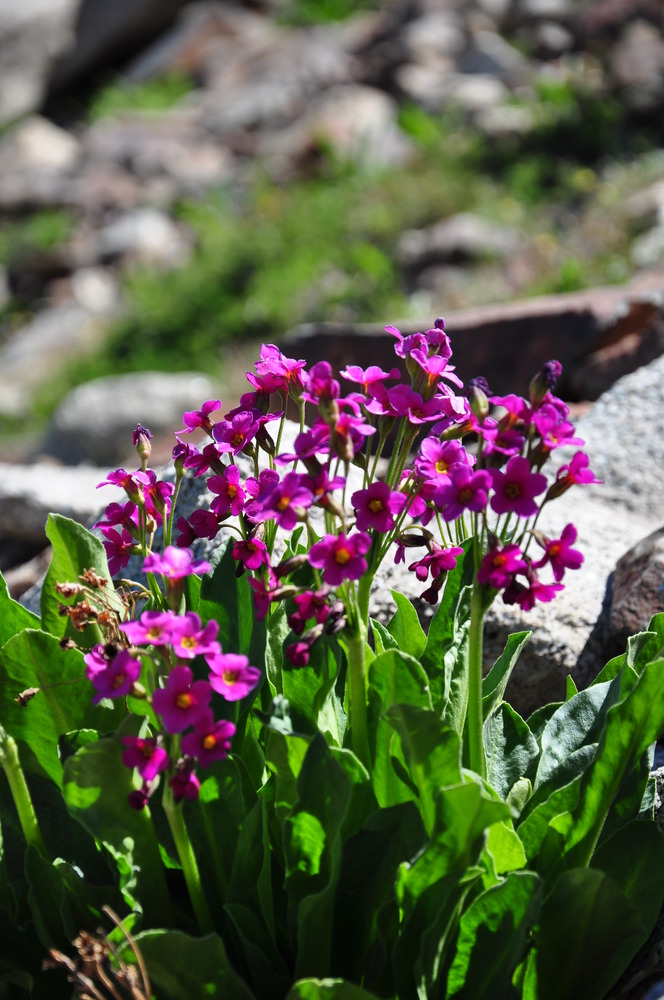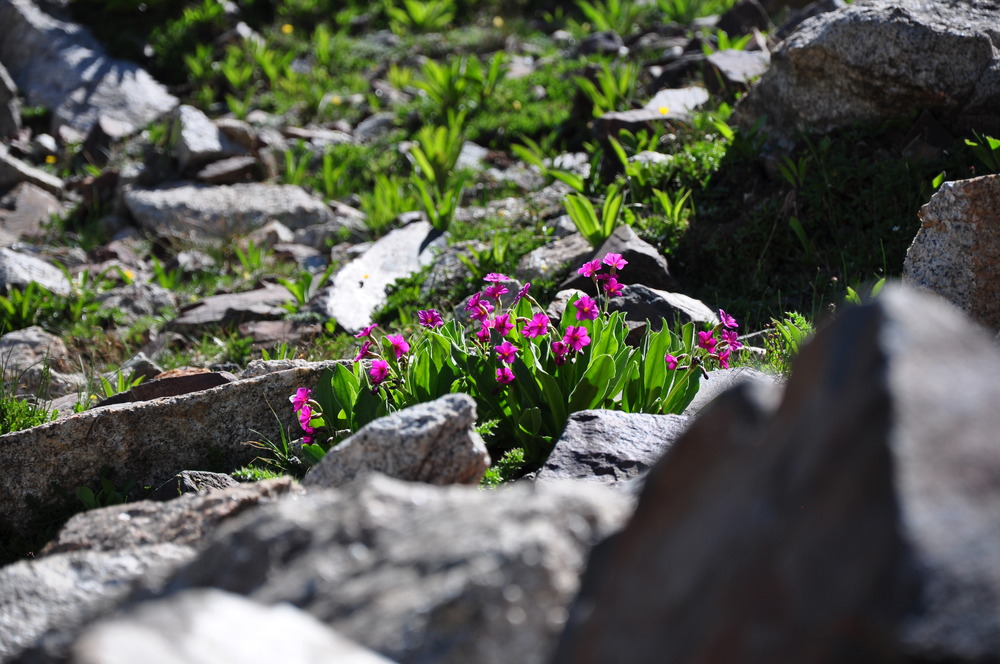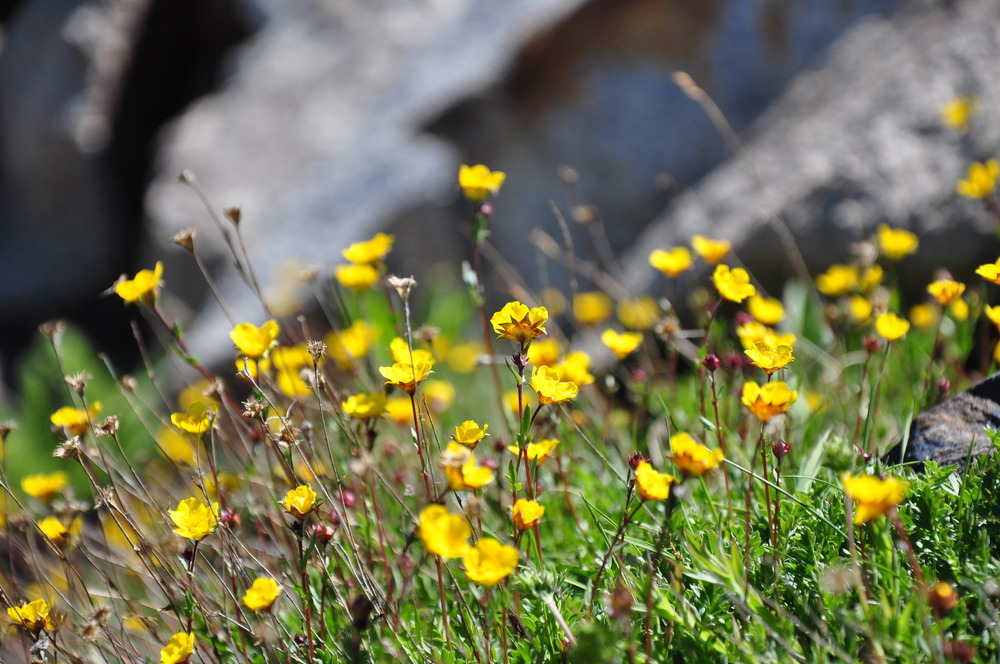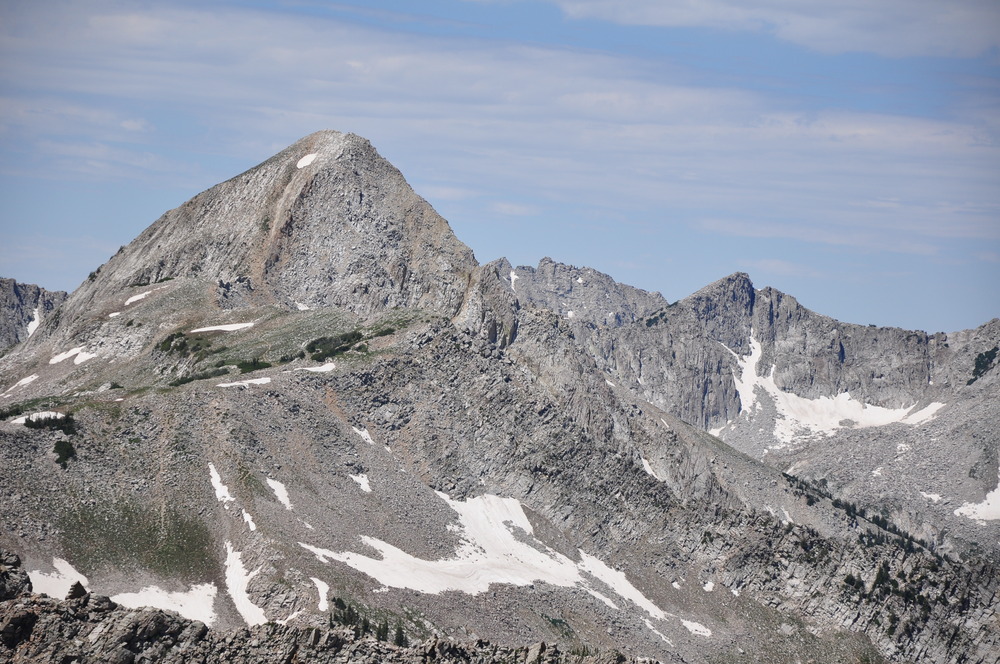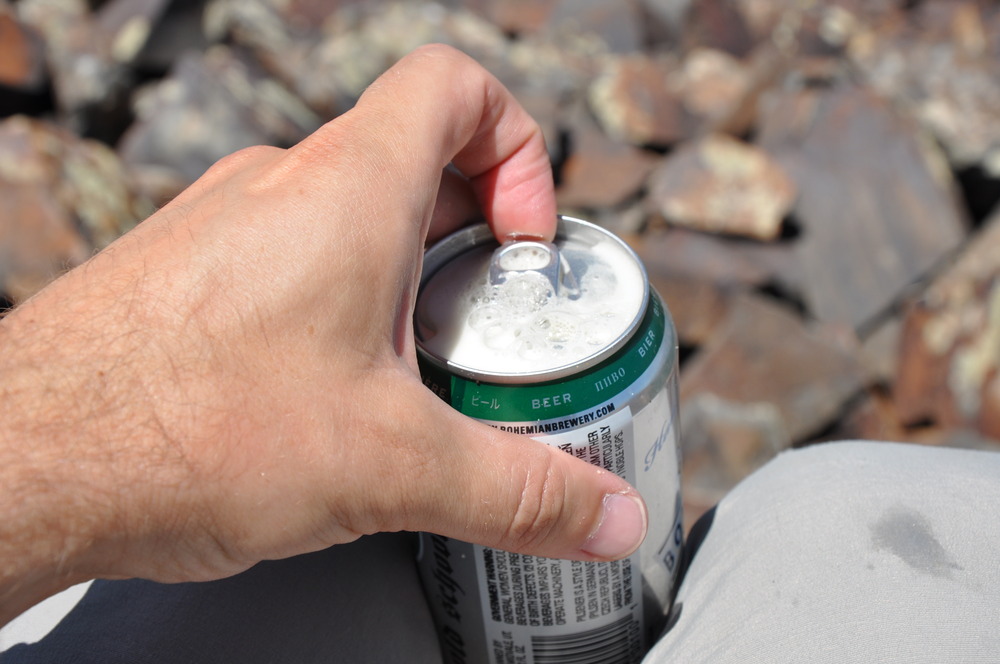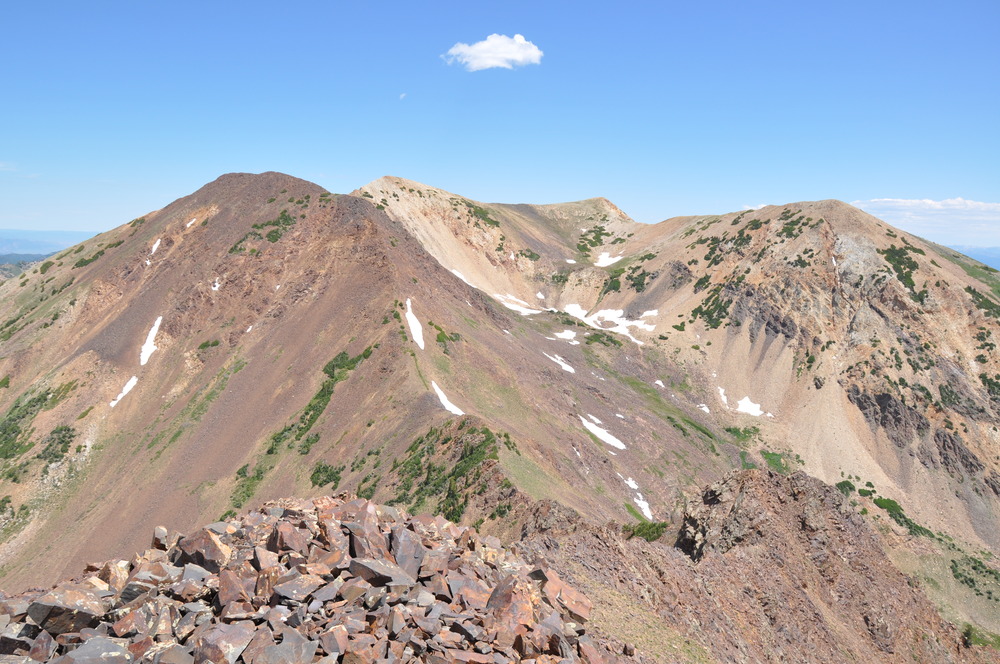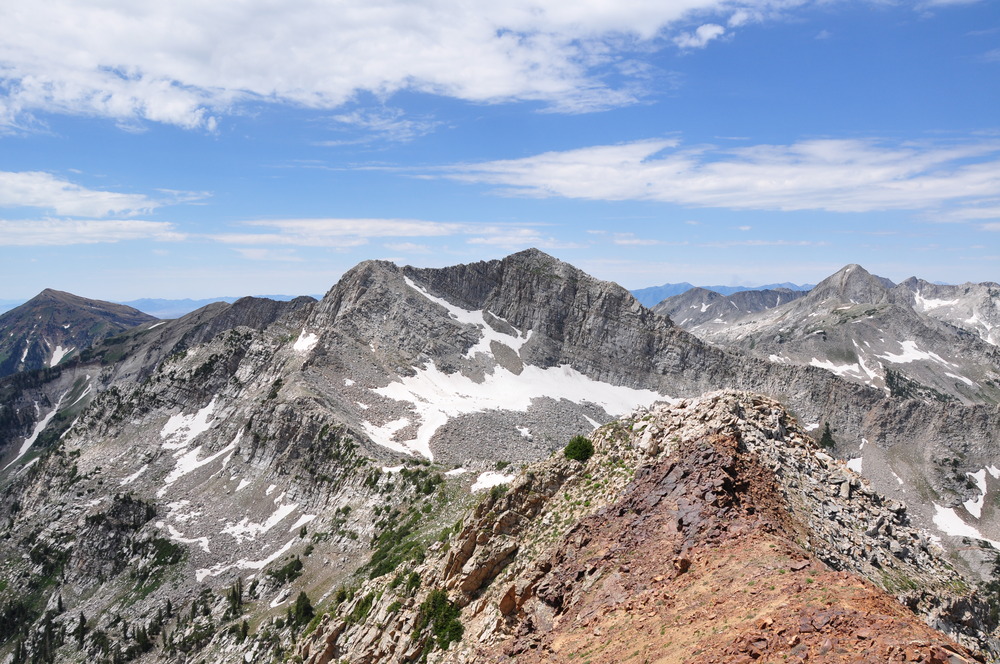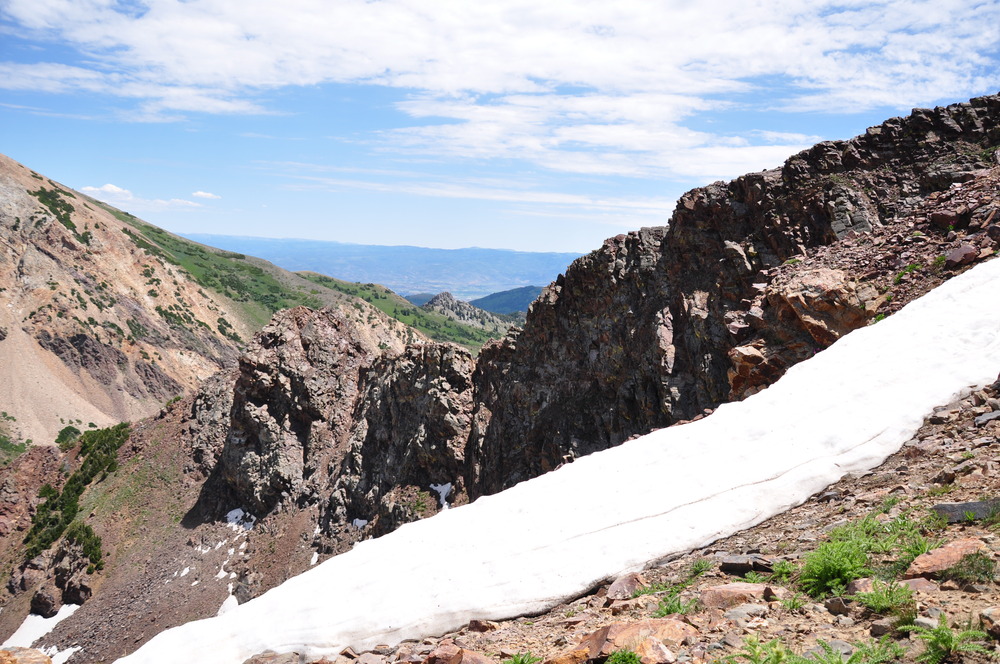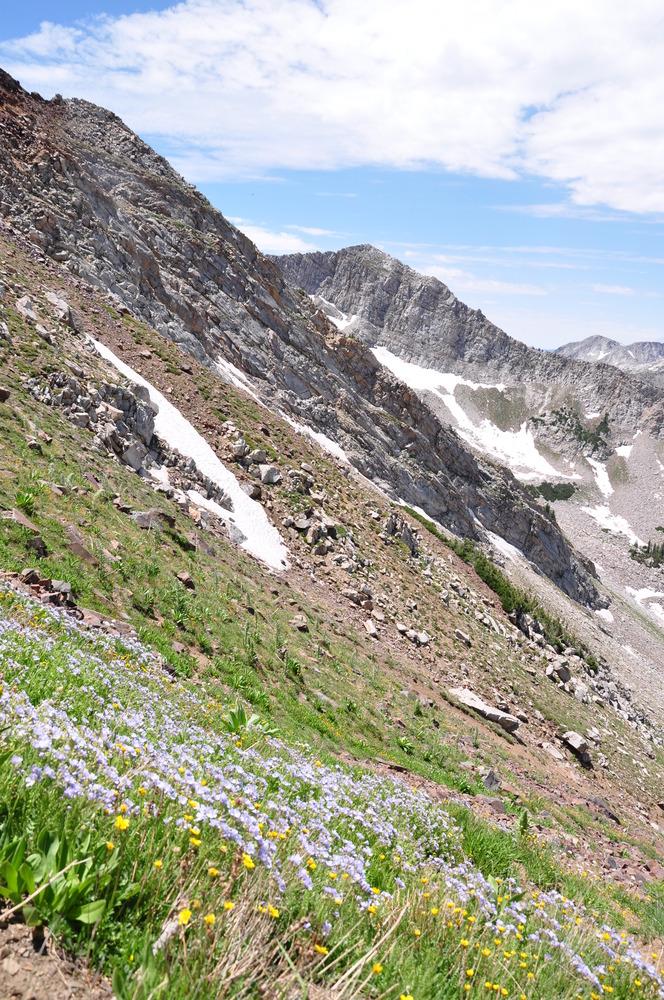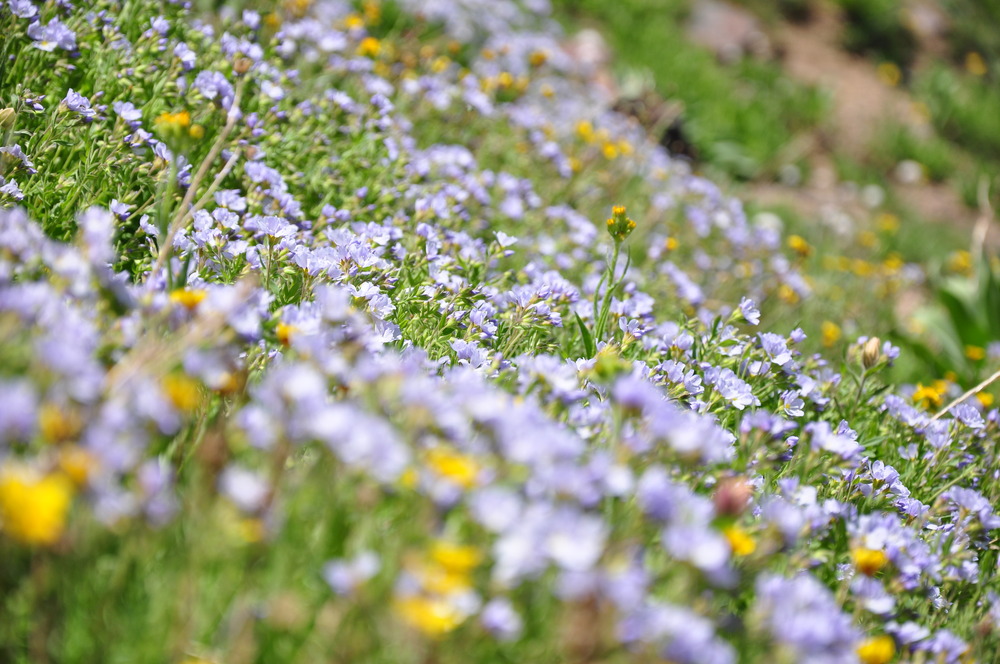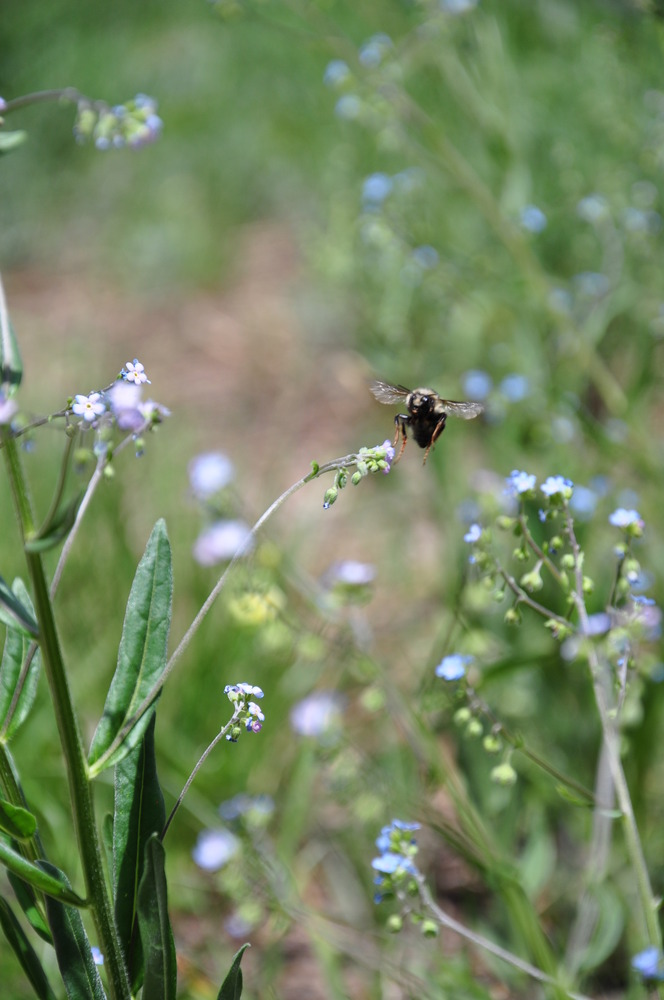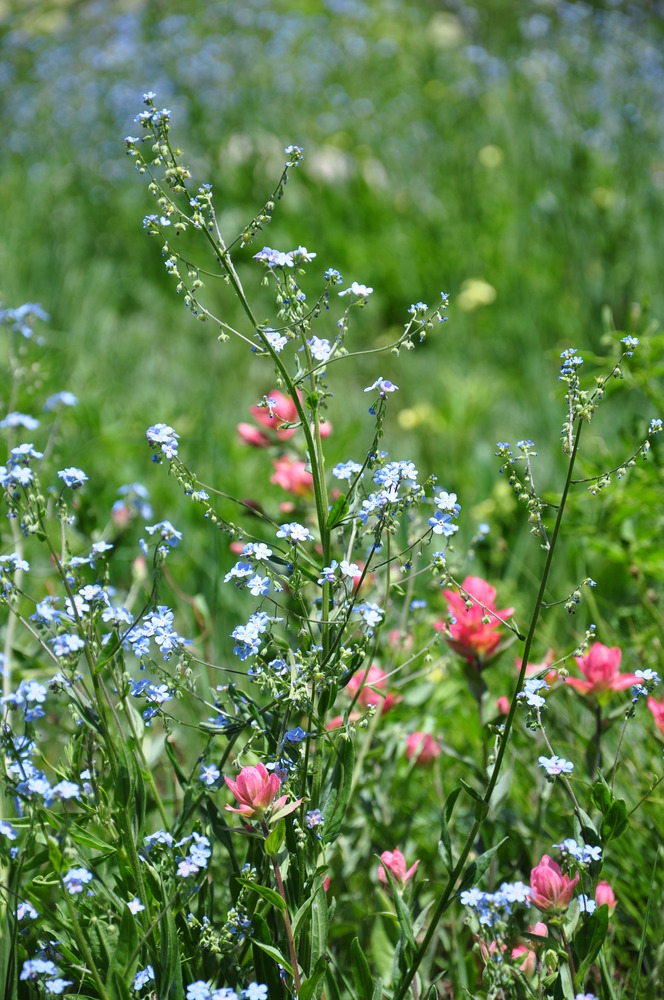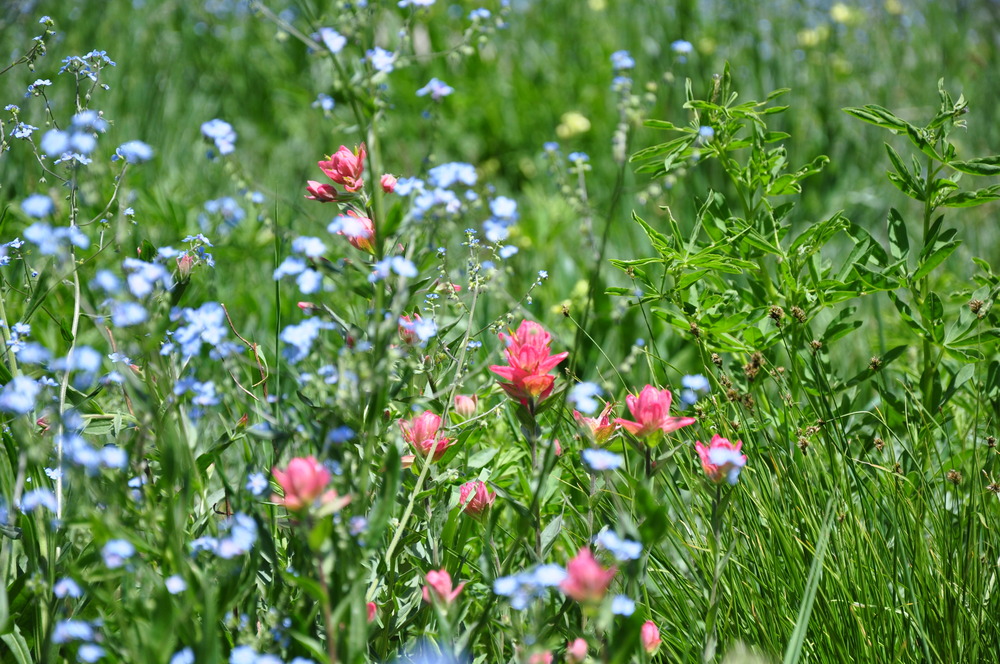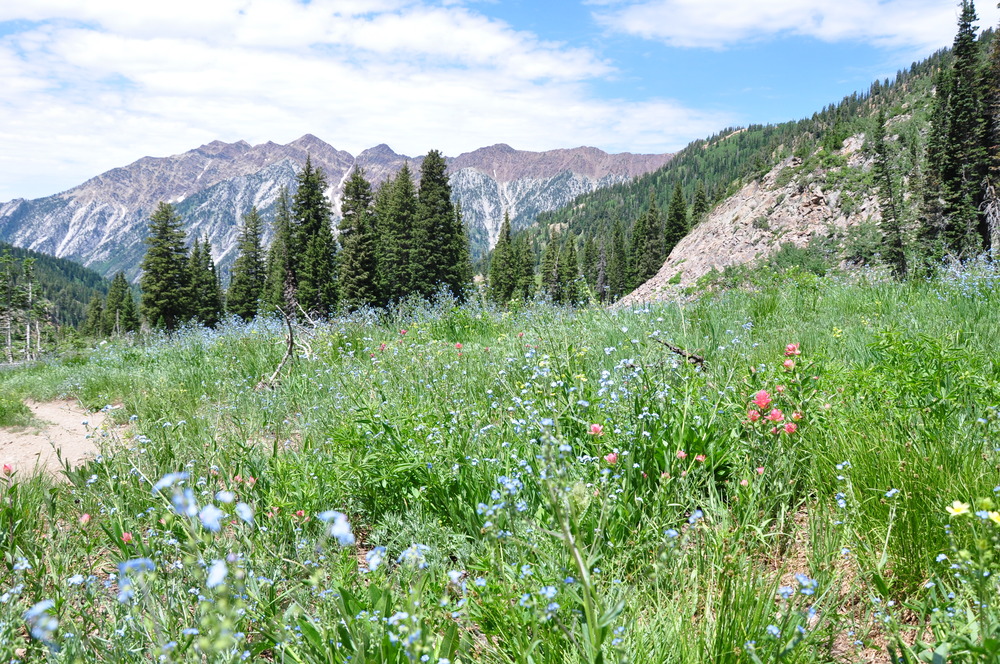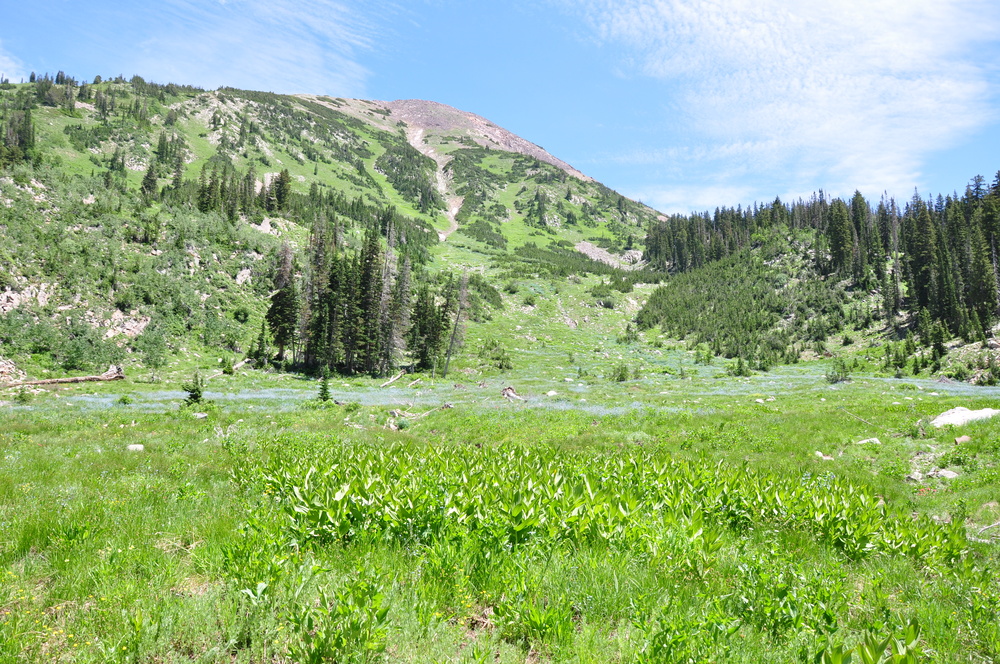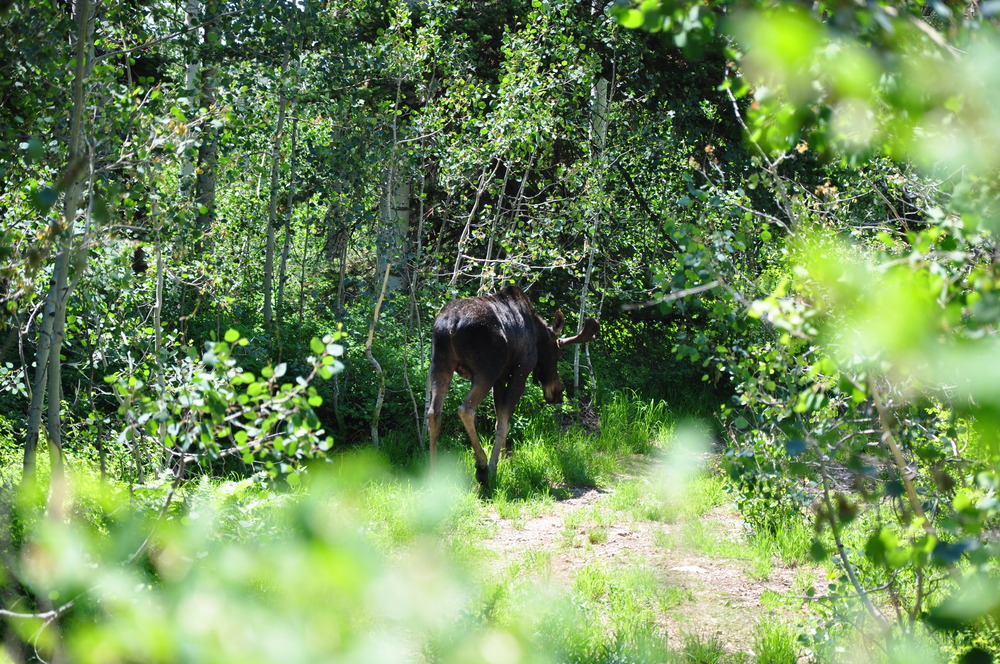 People following the "outdoors" thread on this blog will have noticed that Bill and I failed to summit on Mount Baker and also on White Baldy this year already. I'm not all about summiting, but this got on my nerves a little. Yesterday I decided to climb Red Baldy, an 11,000′ neighbor to White Baldy. Around six years ago I had failed to climb Red Baldy by its NE ridge, due to some frightening scrambling problems and also I was by myself. Just to make things confusing, Red Baldy is usually accessed from the White Pine drainage, whereas White Baldy is usually climbed from Red Pine.
This time I was a bit worried about timing: I couldn't start before 9:30 due to dropping off kids, and had to finish before Sarah and I went out to celebrate our anniversary (nine years!). The White Pine road is notoriously long and switchbacky, and at least one trip report on the web indicated an eight-hour round trip for this peak. Luckily, whoever said this was either slow or took a different route: I made it up and down in 5.5 hours, including about an hour on top. The fast way to Red Baldy is to walk the White Pine road until it makes a final switchback towards White Pine Lake a little below 10,000′. From this switchback, ascend tundra and talus to Red Baldy's north ridge, then follow this ridge to the summit. After leaving the trail this route is class 2 walking, making Red Baldy perhaps the 4th easiest 11,000′ peak in the Wasatch (after Hidden Peak, Sugarloaf, and Baldy).
On this hike temperatures were pleasant at the trailhead in the morning and also up high around mid-day, but it was around 85 at the trailhead when I got back there at 3pm, and then 102 by the time I got home, yikes. A few snowfields were left in upper White Pine; in my soft boots these were useless on the way up, but provided a quick way to descend a few hundred feet.