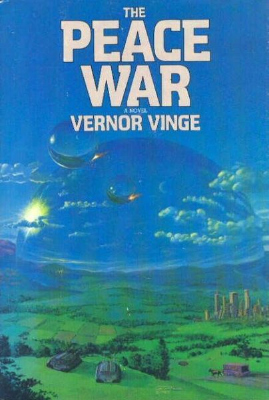 The heroes of Vernor Vinge's The Peace War are members of a scattered society of tinkers who — without any real industrial base — manage to develop and produce very high-tech devices including fast, small computers. I'm trying to figure out how realistic this is.
The software side seems entirely feasible. Today's open source community has shown that small groups of talented, motivated people can create enormously sophisticated artifacts.
On the other hand, hardware is a problem. Vinge's tinkers cannot exist in today's world where fast computers are made only in billion-dollar fabs. Perhaps it will become possible to grow sophisticated chips using hacked bacteria, or maybe new fabrication technologies such as 3D printing will evolve to the point where they can produce realistic large-scale integrated circuits.
An end point for 3D printing technology is the Diamond Age's matter compiler, which can produce almost anything based on a plan and a "feed" of energy and atoms. But of course in that book, the feed is a centrally controlled resource. The "seed" technology from the end of The Diamond Age is tinker-friendly, but very far-fetched for now.
The recent near-doubling of hard disk prices due to flooding in Thailand shows how fragile our supply chains are. It's nice to think that alternate versions of some high-tech products could be produced by small, autonomous groups of people.